In an aromatic sauce like pesto, a little goes a long way in terms of flavor and nutrient power. You can vary the herb or nut choice to support different health conditions. For example, cilantro can be used to aid in chelating heavy metals and walnuts can be used for added omega-3 fats to combat inflammation.
This sauce pairs nicely with spiralized zucchini noodles.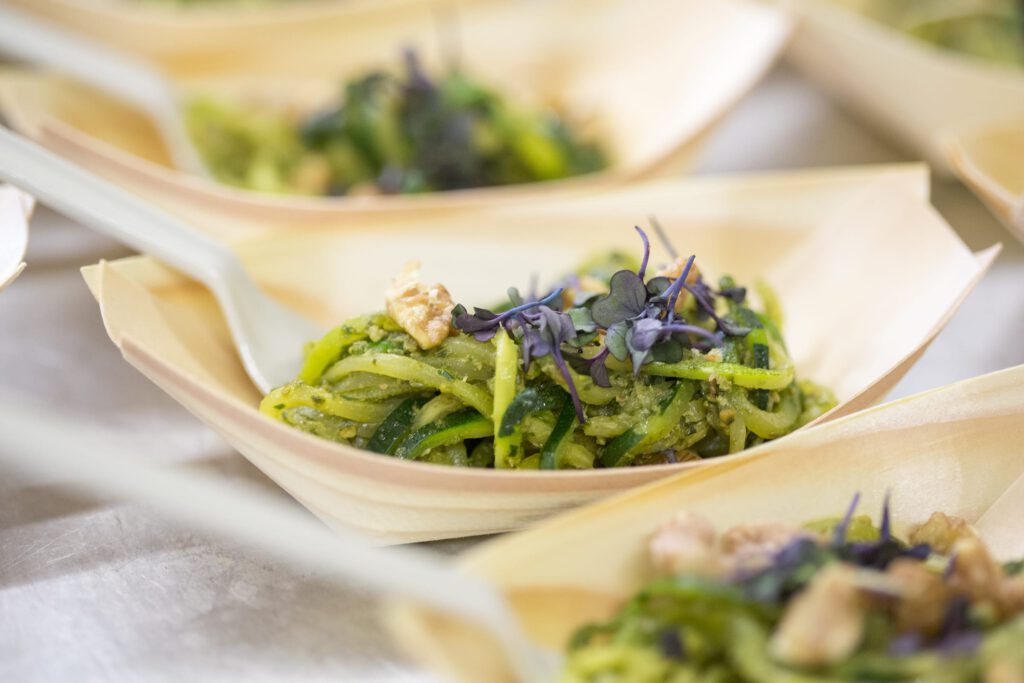 Seasonal Pesto
Ingredients
½ cup walnuts, toasted
1 clove garlic, minced
1 lemon, juiced
4 cups basil, packed
1 cup arugula, packed
3 leaves dandelion greens
½ cup extra virgin olive oil, plus additional for desired consistency
1 tsp salt, to taste
Instructions
Add all ingredients to food processor and blend.
Adjust flavors with salt, olive oil, and lemon to taste.