Start on your path to becoming a Nutrition Consultant!
Join Bauman College on Thursday, September 29th from 10:30 a.m. to 11:30 a.m. PDT / 1:30 p.m. to 2:30 p.m. EDT for an interactive and fun webinar with one of our instructors, Danielle Moyer. You will learn five foundational fun facts about food that will support your health and change your perspective on food. These facts will be digestible, easy to understand, and will allow you to implement important nutritional basics into your daily life.
You'll also have the opportunity to meet with our Admissions and Financial Aid team to get more information about our Nutrition Consultant Program's:
Curriculum
Upcoming classes
Tuition and financial aid
Career opportunities
About Danielle Moyer: She is a Board-Certified Nutrition Specialist and a Licensed Dietitian Nutritionist. She holds a M.S. in Human Nutrition from the University of Bridgeport and a B.A. in Anthropology from Hobart and William Smith Colleges. Her fascination with nutrition began in Hanoi, Vietnam during a study abroad program titled "Food Anthropology" during her undergraduate career. In Vietnam, she was exposed to the interplay of food, culture, politics, and economics. Since then, Danielle has worked privately with nutrition clients of various ages and demographics to better their health and find balance in their diets. Danielle also works as an independent writer for naturopathic doctors and supplement companies to educate audiences on general nutrition.
The demand for Nutrition Consultants continues to grow. Discover what you can do now to have a job you truly enjoy.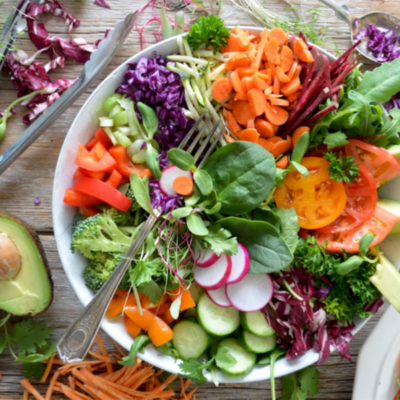 To secure your spot for this complimentary event and get the Zoom details, complete the form below, or text "Five" to (844) 295-4258.
Complete the form below to RSVP for this complimentary Nutrition Consultant Program Event. We look forward to seeing you there!