Discover some delicious and healthy treats you can make for Halloween and beyond! Join Bauman College on Wednesday, October 4th from 5:30 p.m. to 6:30 p.m. Pacific Time / 8:30 p.m. to 9:30 p.m. Eastern Time for a fun and interactive webinar. Holistic Chef program manager Chef Carrie Bonfitto will show how to make a delicious and healthful Pumpkin Spice Latte and nutrient-packed Black Bean Brownies. Nutrition Consultant program manager Diane Fischler will share the health benefits of some of the ingredients used in these creations.
This will be a great way to kick off the autumn holiday season. You'll learn some tips and tricks to include supportive foods and spices to make healthful and delicious treats for you and your family.
Our Admissions and Financial Aid team will also provide information and answer questions about both our online Nutrition Consultant and Holistic Chef Culinary programs.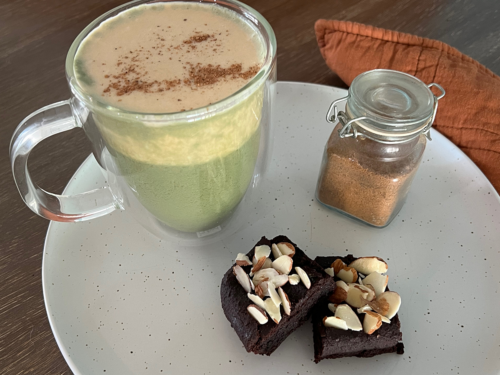 To secure your spot for this complimentary event and get the Zoom details, please fill out the form below or text "Fall" to (844) 295-4258.
The demand for Holistic Chefs and Nutrition Consultants continues to grow. Discover what you can do now to have a job you truly enjoy.
Complete the form below to RSVP for this complimentary webinar. We look forward to seeing you there!