Nutrition Consultant + Holistic Chef Programs
Shaping the Future of Holistic Nutrition + Culinary Arts
Join Our Holistic Culinary Community in Berkeley, California
Bauman College culinary school is a leader in online vocational programs in the fields of holistic nutrition and culinary arts. Bauman College has been based in the San Francisco East Bay for over 30 years with facilities in Berkeley and Emeryville, California. Bauman College leads the way in educating future leaders, thinkers, and creators in the holistic nutrition and culinary arts professions. Our courses and programs are available online from virtually any location.
At Bauman College, students share more than a hopeful vision. They share a drive to combine ideology, science, and business – and they get it all here through our visionary curricula. As a Bauman College student, you will gain an advanced understanding of nutrition as well as learn to think critically and provide others with a better understanding of healthy eating and food preparation.
With curricula that blend the science of nutrition with the art of restorative cooking, as a Bauman College graduate you will have an expert, holistic knowledge of whole-foods nutrition and meal preparation. You will be fully prepared to provide personalized nutrition evaluations and help others reach optimal health. Bauman College joined the National Holistic Institute (NHI) family in August 2020.
Holistic Chef Online Culinary Program

The 12-month, 100% online + industry externship Holistic Chef Culinary Program uniquely combines culinary technique and a nutrition-based philosophy with the entrepreneurial skills needed to build a career in service of others through food. Graduates are prepared for a wide range of career opportunities. Learn more.

Nutrition Consultant Online Program

The 15-month, 100% online Nutrition Consultant Program provides an in-depth knowledge of whole-foods nutrition as it contributes to the prevention of illness and the promotion of optimal health. Graduates are eligible for the Holistic Nutrition Credentialing Board (HNCB) examination to become Board Certified in Holistic Nutrition®. Learn more.
What Sets Bauman College Apart
Since 1989, Bauman College has been preparing students for careers in holistic nutrition and the culinary arts in a wide variety of locations throughout the SF East Bay Area such as Emeryville, Berkeley, across the country and the world.
Our curricula are constantly being updated to incorporate findings from the most current scientific research.
Educating With Vision—Built on the revolutionary ideas of Dr. Ed Bauman, we are at the forefront of the holistic

health

movement. We offer rigorous curricula that include relevant, marketable career training and the direction students need to succeed, all from the comfort of your home.
Guiding Students to Success—We do not just teach students; we provide them with a powerful vision for employing their knowledge and skills in the world. Students are prepared for a variety of

professional opportunities

as our renowned certification programs are reinforced with robust career guidance.
What's Next in Nutrition—Our graduates are equipped with a non-dogmatic and thorough understanding of nutrition, so no matter where they take their knowledge, they will be making an impact.
If you are looking for an inspiring place to learn, create, network, and heal both yourself and those around you, this is the place. You get so much more than just an education. This is a stepping stone for a healthier, more nurturing life. You leave knowing that you just gave yourself one of the greatest gifts you possibly could...do it to better your life and your child's life. Be part of the change that our world so greatly needs.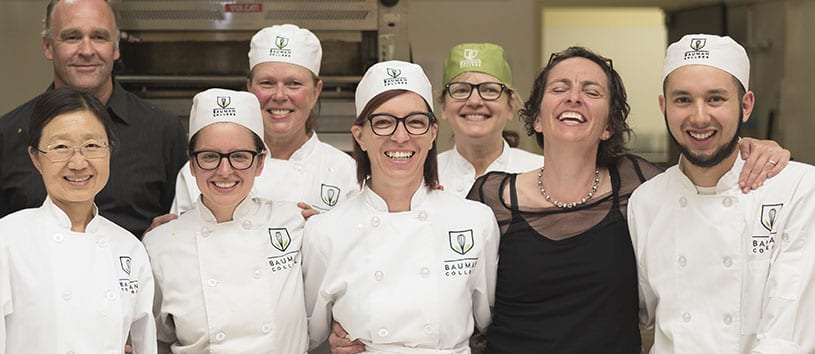 Who We Are
Bauman College is leading the way in online non-dogmatic, research-based holistic education.
ABOUT US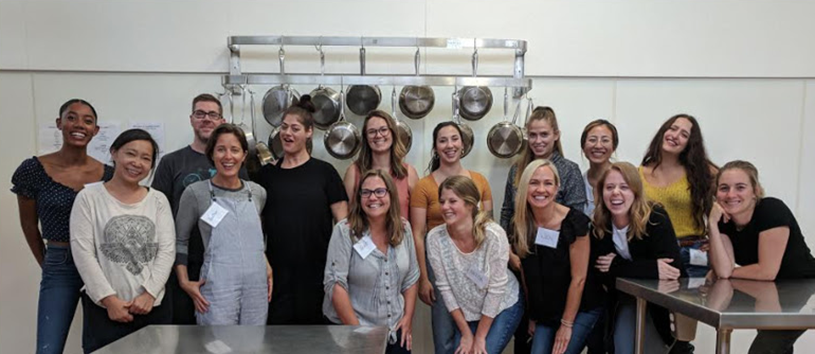 Bauman College Blog
Keep up on the latest recipe ideas, nutrition insights, student and alumni news, and more.
LEARN MORE
Leaders in Holistic Education
Nutrition Consultants and Holistic Chefs trained online by Bauman College are prepared to be leaders in the holistic nutrition, wellness, and culinary arts industries, and they are in high demand for their unique knowledge and training.
With Bauman College's industry expert instructors, alumni resources, and integrative and comprehensive programs, prospective students can rest assured that Bauman College is the right choice.


Is a Rewarding Career as a Nutrition Consultant or Holistic Chef Right for You? Get More Information…
If you are interested in learning more about a career as a Nutrition Consultant or Holistic Chef and want to explore whether one of these fields is right for you, complete the Get Info! form to receive more information.
A helpful Bauman College admissions representative will answer all of your questions, from program details to career opportunities, and will help you discover the best option for you.
For immediate questions, please call 1-800-987-7530.