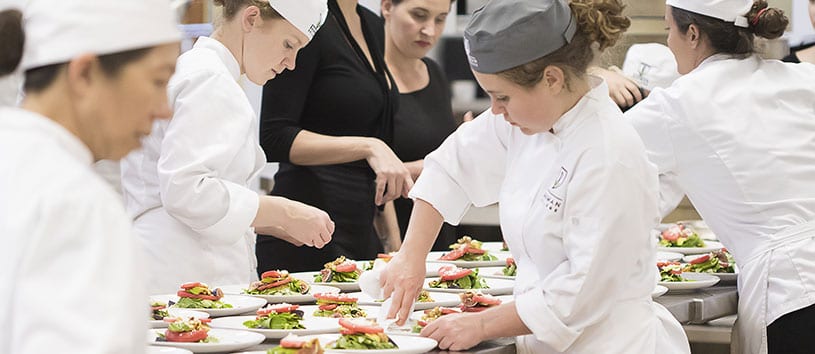 Our student and alumni resources are designed to build a sense of community and help you feel connected to and supported within Bauman College, the community, and globally. We offer career resources, social media groups specific to students and alumni, and an alumni directory to promote your business and help you reach customers and clients.. For alumni questions, email alumni@baumancollege.org.
Career Services
Students and alumni also have access to regular job announcements with local and national full-time, part-time, temporary, and volunteer opportunities.
Employment Verification
Verify your employment, independent contractor, or private practice status
Exclusive Job Listings
Job Listings are posted by employers from a wide range of holistic nutrition and culinary chef settings. Often times these employers are specifically interested in Bauman College students and graduates, giving our alumni access to opportunities that graduates from other schools will never know existed.
Transcripts
Please contact Chrystie Erskine for transcript requests and alumni support if you graduated from the:
Nutrition Consultant Program prior to January 2022
Holistic Chef (formerly Natural Chef) Program prior to October 2021
All other graduates, click the "Request Transcripts" button below.
Social Media Groups
Stay connected with the Bauman College community, receive event announcements, job postings, and more through our numerous social media platforms:
Social Media Policy
Bauman College supports the use of social media by students and alumni as a way to facilitate communication and support student and alumni engagement. Please review the Social Media Policy before launching any social media accounts that involve Bauman College and its campuses, departments, programs, groups, organizations, or individuals.