Student + Alumni Resources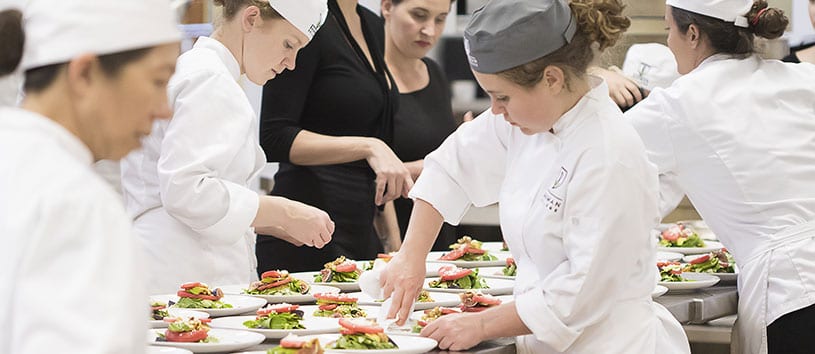 Our student and alumni resources are designed to build a sense of community and help you feel connected to and supported within Bauman College, the community, and globally. We offer career resources, social media groups specific to students and alumni, and free product and business marketing to help you reach customers and clients. For alumni questions, email alumni@baumancollege.org.
Career Resources
Current students and Bauman College graduates have access to the Career Development discussion board on the Bauman College Forum where they can connect with peers, alumni, faculty, and staff and stay updated on current industry trends. Students and alumni also have access to a Job Flash with local and national full-time, part-time, temporary, and volunteer opportunities. The Job Flash is shared weekly via Facebook and LinkedIn.
Hire a Student or Graduate
Bauman College graduates are highly trained professionals who are deeply committed to the mission of changing the world through nutrition by promoting a sustainable culture of wellness in individuals, the community, and our health care delivery system.
To connect with our students and graduates, post a job, or offer a culinary externship opportunity, please visit the Hire a Student or Graduate page to find out how.
Alumni Products
Bauman College alumni are professional product developers, authors, and speakers. They offer an abundance of knowledge on holistic food, coaching, and nutrition tailored to meet individual needs and support optimal health. To purchase their work, please visit our Alumni Products page.
Alumni: To post your products on our website, email your product submissions to alumni@baumancollege.org. Please provide an image, brief description, and sales link.
Alumni Directory
The Alumni Directory is a great resource for those who want to hire a Bauman College graduate and for alumni to connect and network with each other and be seen by prospective employers and clients. Graduates can add a personal bio, website address, contact information, specialties, and services offered. 
Add your alumni profile today!
Alumni Guest Webinars
Graduates, do you have a topic that you are excited to share? Consider presenting a live webinar to the Bauman College community. This is a great opportunity for networking and sharing your expertise while gaining public speaking experience.
Find out more and submit your proposal.
Social Media Groups
Stay connected with the Bauman College community, receive event announcements, job postings, and more through our numerous social media platforms:
LinkedIn for Students + Alumni
LinkedIn University
Facebook for Students + Alumni
Facebook for Online Students
Facebook for Food Bloggers
Instagram
Twitter
Social Media Policy
Bauman College supports the use of social media by students and alumni as a way to facilitate communication and support student and alumni engagement. Please review the Social Media Policy before launching any social media accounts that involve Bauman College and its campuses, departments, programs, groups, organizations, or individuals. For more information, email alumni@baumancollege.org.
Update Your Contact Information