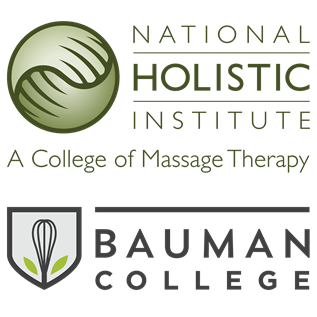 History of Bauman College
Bauman College has been a national leader in vocational programs in the fields of integrative nutrition and culinary arts since its founding in 1989. Bauman College is committed to the groundbreaking ideas of Dr. Ed Bauman: individual and collective healing through quality education in integrative health.
As a Bauman College graduate, you won't just be known by the certificates on your wall – you will be known by your depth of knowledge and broad awareness with which you can bring healing to individuals and society. Bauman College has been part of the National Holistic Institute (NHI) family since August 2020
Our Vision
In keeping with Bauman College's commitment to healing, we are dedicated to broadening our impact by helping to address the inequalities in access to food, education, and health care, which underlie health disparities in our society.
NHI is building upon the rich heritage of both organizations while expanding program offerings in integrative health education. Through rigorous curriculum, relevant career guidance, and visionary direction, we're preparing the future leaders, thinkers, and creators in the integrative health industry.