Leaders In Holistic Nutrition + Culinary Arts Education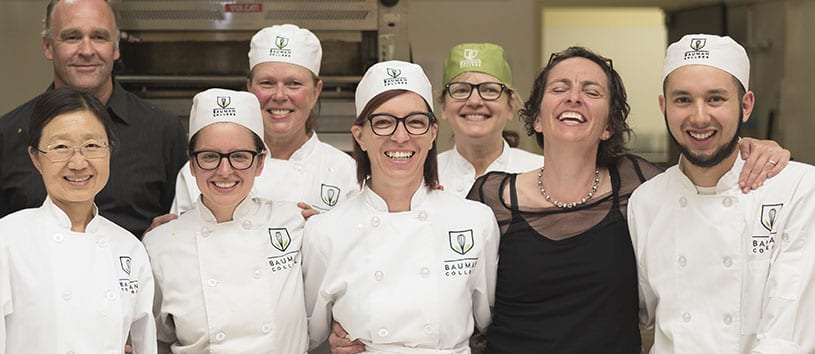 Built on a History of Innovative Thinking
Mission + Objectives
Bauman College is a 501(c)3 nonprofit organization that educates future leaders, thinkers, and creators in the holistic nutrition and culinary arts professions to support people in achieving optimal health and create a paradigm shift in the way our world thinks about food.
Our goal is to change the way people consume food from convenience to conscious eating. We provide students with a comprehensive understanding of nutrition, culinary arts, and business practices to prepare them for career success. Bauman College is committed to spreading personal, community, and global wellness through increased awareness of the healing power of fresh, whole food.
Is A Rewarding Career as a Nutrition Consultant or Natural Chef Right for You? Get More Information…
If you are interested in learning more about as a career as a Nutrition Consultant or Natural Chef and exploring if this is the right career path for you, fill out the form to receive more information.
A helpful Bauman College admissions representative will assist with everything from program details to career questions and help discover the perfect options for you.
For immediate questions, please call 1-800-987-7530