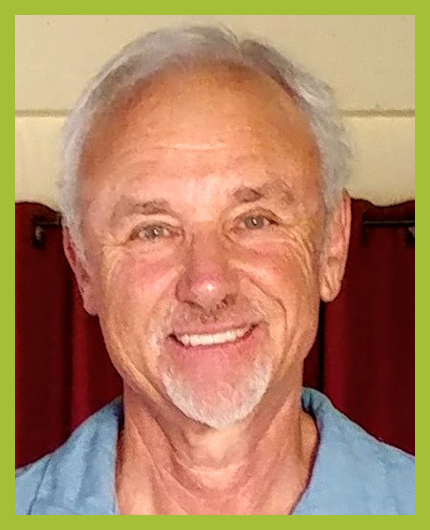 Entering our fourth decade, Bauman College is alive, well and thriving. We have updated and expanded our programs to include both professional vocational training and community education.
Forty years ago, I realized, to my dismay, that the dietary guidelines for Americans and the world were defined to favor the commercial food industry, not the health of our population. There was no whole-food nutrition education offered in the American educational system, from preschool all the way through medical school. I felt an urgency to design an organic, food-based curriculum focused on the scientific validation of whole foods, blended with the timeless wisdom of Eastern healing traditions.
To answer this call, I created the Eating for Health™ model. This has become a beacon of light for Bauman students and colleagues to teach others how to eat well to be well.  A myriad of confusing, dogmatic, specialty diets have come and gone in the 30 years since Eating for Health™ was created. Bauman College has created a widely-respected career niche for holistic nutritionists, health coaches and personal chefs. Our grads help people who were left behind by the mainstream medical industry, without a solution to their chronic health issues.
A core message of Bauman College education is to not take food and health for granted. Our natural food and health-conscious demographic has grown from being viewed as a quaint subculture who care deeply about food quality and justice to an interest group with economic and social relevance. Bauman alumni and kindred associates are in every state in the U.S, and in many countries around the world.
We teach people to source food, herbs and health products from untainted, natural sources. We teach children, seniors and those with chronic health problems how to abstain from food and chemical triggers that cause or contribute to progressive mental and physical illness. Under the guidance of Bauman College-certified consultants, people have experienced a health recovery when they stopped eating genetically-modified, pesticide-laden, processed foods containing gluten, dairy, sugar, corn, soy, and chemicals.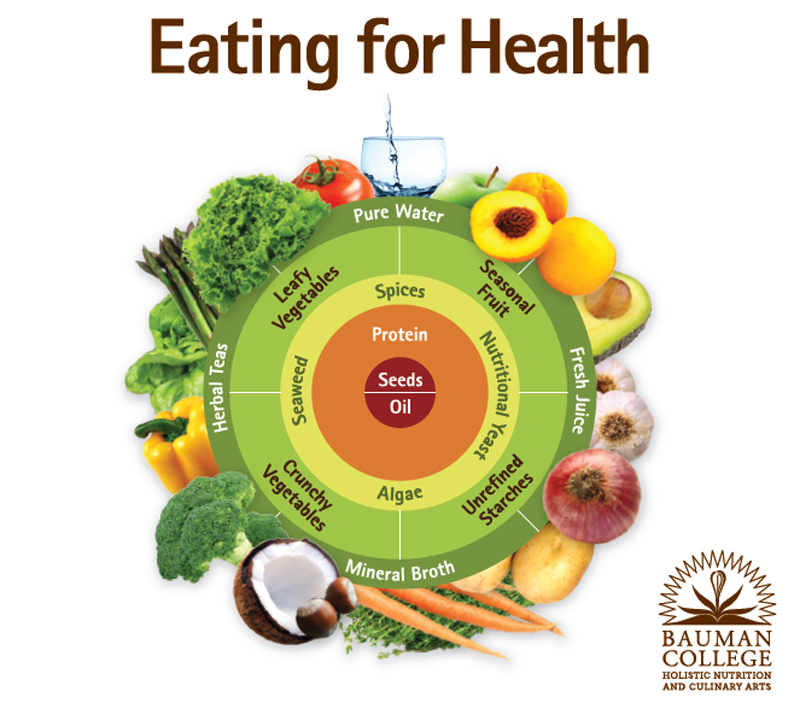 Over the past decade, the growth of the L.O.H.A.S (Lifestyle of Health and Sustainability) segment of our population has been impressive. This group represents a full 25% of our total consumer market, with an astounding $290 billion in consumer spending power. Bauman College aims to not only reach more people within the mainstream population, but also to educate and empower people in under-served communities, struggling with core survival issues of hunger, poverty, and malnourishment. These conditions have all been shown to lead to mental, physical and social disease.
For the holistic profession to expand its reach and relevancy, it needs to achieve four key benchmarks:
(1) Strategic partnership with agencies and organizations dedicated to improving societal health.
(2) Consistent standards of practice for nutrition, culinary and lifestyle coaches to educate with sensitivity and substance.
(3) Expanded media access to reframe the public conversation towards the communication of whole health and self-empowerment principles, instead of health propaganda and misinformation.
(4) Provide reliable tools for self-care, to enable people to address the over-reliance on medical and recreational drugs to alleviate pain and suffering, often due to a lifetime of poor dietary and lifestyle choices.
"This is the decade for our seeds of wisdom to
germinate, blossom and bear fruit to feed a world
starving for integrity, wholeness and nourishment." 

– Dr. Edward Bauman
To help end food waste and feed people in need, we have recently published a workbook and program titled Affordable Nutrition™ to outline a plan of how to partner with our local farmers, food banks, and community food networks. We teach that by returning to our roots, we can build a diverse, bio-active community to restore health to our soil, food and our whole society.
Thank you for allowing me to share my 2020 Vision with you. Together, we can implement programs to provide wider and deeper access to natural health from the ground up for our community, and a sustainable future for our citizens and our planet.
Dr. Bauman can be reached directly with any questions or comments at baumanwellness@gmail.com.