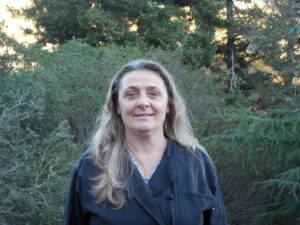 Business Name

Magnificent Meals Personal Chef Service

Specialties

Allergies & Intolerances, Cooking Lessons, Dairy-Free (Lactose Intolerance), Digestive Health, General Wellness, Meal Delivery, Private Chef Services, Other, Weston A. Price, Organic, Nutritionally Dense, Locally Sourced meals cooked for you and your family, either in your kitchen or delivered.

Virtual/Remote Services

Available
---
I have been a Nutrition Educator and Holistic, Therapeutic Personal Chef for 10 years. I work with a variety of clients to prepare menus of deeply nutritious, sourced as locally as possible, organic ingredients that support each individual's health journey. Food truly is medicine. I am available for weekly, biweekly or monthly meal preparation, depending on one's needs and schedules. I have a standard meal service of 5 entrees and one to several side dishes of 4 servings each, although modifications are possible.
I am a member of the United States Personal Chef Association, Bay Area Chapter and am ServSafe Certified.
I worked as the Executive Chef at the Teen Kitchen Project, from September of 2014 to September of 2019, a local non-profit that provides skills and experience for Teens in a commercial kitchen that makes meals for people in crisis, delivered weekly.
I work as a lead chef with Nourishing Generations, a local non-profit, that provides nutrition, fitness and cooking education to local elementary school and low-income housing communities in Santa Cruz County.
I am an avid gardener and farmstead hopeful, dedicated to stewarding and regenerating the soil, water and air on this beautiful planet, Earth.