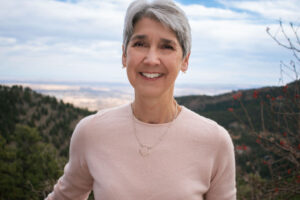 Specialties

Blood Sugar Regulation, Cardiovascular Health, Mental Health, Stress Management

Virtual/Remote Services

Available
---
Julie Thenell, BS, MS, NC, BCHN®, CDSP™, believes good health is as close as your kitchen. Her nutrition practice is based on nutrient-dense whole food and lifestyle choices that support health and well-being, especially during times of high stress and transitions. Her role is to educate, guide, and support individuals in their pursuit of stress management and resilience building.
In addition to her private nutrition practice, Julie serves as Chair of the NANP's Holistic Nutrition Credentialing Board and Certified Dietary Supplement Professional Committee. She also actively participates in the Continuing Education and Educational Standards Committees. She is proud to align herself with professionals who share the belief that nutrition and lifestyle play critical roles in health and are taking steps to make significant changes in our nation's health.
Part of Julie's "lead by example" lifestyle includes hiking, biking, running, snowshoeing, reading, cooking, sipping tea, and savoring dark chocolate. She is on a mission to inspire others to nourish themselves despite the daily stressors in life to build resilience and thrive.