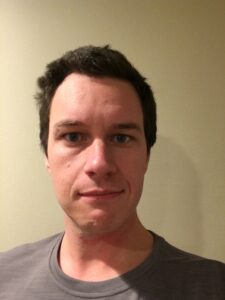 Business Name

Martin Bessolo Health

Specialties

Allergies & Intolerances, Cardiovascular Health, Dairy-Free (Lactose Intolerance), Detox & Cleanse Programs, Digestive Health, Elder Nutrition, General Wellness, Immune Support, Men's Health, Mental Health, Prenatal & Childhood Nutrition, Sports Nutrition, Stress Management, Vegan, Weight Management, Women's Health

Virtual/Remote Services

Available
---
Hello, my name is Martin Bessolo.
I offer nutritional consulting services for general health and helping to prevent chronic diseases common to the western lifestyle.
If I had to give a preference as to my preferred client, I would choose younger people between the ages of 8 and 30 years old. I struggled a lot with food and fitness when I was younger and it took many years of trial and error, information and misinformation, and downright discipline to turn it around. I have know-how now that I wish I could tell myself when I was younger, but I am more than satisfied with passing on this information and helping people while they are young so they can get the most out of life as possible! The silver-lining out of these struggles is knowing that even if you're older, it's still not too late to achieve a healthier life, but like with all good things, it takes work and diligence!
From preventing diseases to increase by overall strength, health and quality of life, I will give you the knowledge you need to help put you on the right path!