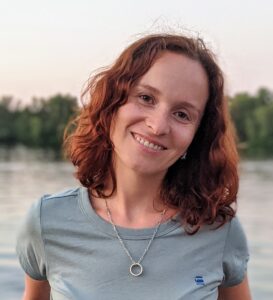 Business Name

Olga Health & Nutrition Coaching

Specialties

Blood Sugar Regulation, Digestive Health, General Wellness, Weight Management, Women's Health, Health Coaching

Virtual/Remote Services

Available
---
My passion is helping my clients ease into eating and behaving in the most comfortable and natural way for them so they are able to improve their health and achieve their health goals. I believe our bodies know the healthiest way of living, we just need to trust and support them.
My personal health journey includes managing low thyroid function and post-natal depression, as well as an extremely high level of stress – right now I'm still living in the country that fights a full-scale war. Although this is not the kind of experience I would ever wish to get, it turns out that supporting healthy habits is pretty realistic even under such terrible conditions. And trust me, healthy foods and habits do matter and support.
My areas of work now include low thyroid support, insulin resistance and weight management, and women's health support.