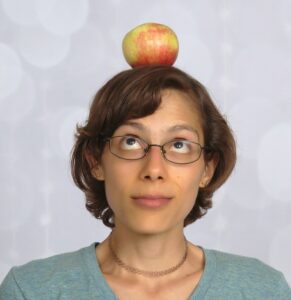 Business Name

Modern Health Nerd

Specialties

Allergies & Intolerances, Blood Sugar Regulation, Cardiovascular Health, Cooking Lessons, Digestive Health, General Wellness, Immune Support, Vegan, Other, Long-form content writing, thought leadership, ebooks, lead magnets, custom content for health coach/fitness professional courses

Virtual/Remote Services

Available
---
Hi! I'm Theresa "Sam" Houghton.
As Chief Nerd at the Modern Health Nerd, I write health and wellness content for health coaches, fitness professionals, food & beverage brands, and health supplement suppliers.
I love digging deep into topics like health and wellness to learn and explore until that amazing moment when everything "clicks" and a piece of writing comes together.
It's my nerdy pleasure to provide blog article writing services, ebook writing services, and lead magnet design to support your mission of helping people eat better, move more, and live healthier lives. I specialize in well-researched, science-backed content that's 100% human written. (No AI, ever. )
Why hire me as a writer for your health and wellness business?
Plant-Based Nutrition Certificate from the T. Colin Campbell Center for Nutrition Studies
Bauman College Nutrition Consultant honors graduate
9 years in the health, wellness, and plant-based industry
14 years as a diet, health, and lifestyle nerd
Brands & Companies I've Written For
The Upside by VitaCost
T. Colin Campbell Center for Nutrition Studies
Freshcap Mushrooms
Sunny Culture
Moku
Pleese
Plantcraft
Nature's Fynd
Oats in Coats
Superpath
Coordinape
VIVE Skincare
Stuff I've Done
Spent 13 years (and counting!) writing online content across industries, with an emphasis on health and wellness writing
Trained as a health coach through the T. Colin Campbell Center for Nutrition Studies & Bauman College
Wrote and published my first ebook, The Whole Food Plant-Based Diet Starter Guide (available for Amazon Kindle)
Hosted and produced 55 episodes of The Modern Health Nerd Podcast with guests from the plant-based, alt protein, health, functional mushroom and fitness industries