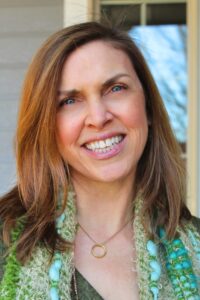 Business Name

Redefining Food 4 Health, LLC

Specialties

Allergies & Intolerances, Blood Sugar Regulation, Cardiovascular Health, Celiac & Gluten Sensitivity, Dairy-Free (Lactose Intolerance), Detox & Cleanse Programs, Digestive Health, General Wellness, Mental Health, Stress Management, Vegan, Weight Management

Virtual/Remote Services

Available
---
Tracey Schuyler, MS, NC, is an honors graduate of Bauman College of Holistic Nutrition in Penngrove, CA, a two-year, 700-course-hour program accredited by the NANP for its rigorous standards. She earned her Master's Degree, summa cum laude, at Old Dominion University in Norfolk, VA. She maintains thousands of hours of professional learning in the area of nutrition. Other coursework includes Traditional Chinese Medicine (Acupuncture & Integrative Medicine College, Berkeley, CA); Mindfulness-Based Stress Reduction (U.C.-San Francisco and California-Pacific Medical Center campuses); Applied Neuroscience for the Treatment of Anxiety (PESI.com); and Herbs & Botanicals (Marin Community College, Greenbrae, CA).
Whole food, plant-forward nutrition is the underpinning of optimal health—you have an innate ability to heal yourself through nutrient dense foods. In fact, research is showing that diet, exercise, meditation and emotional support can ultimately affect gene expression! When you eat well, your body works the way nature intended and your vitality and outlook improve. Comprehensive assessments and symptom questionnaires illuminate how Redefining Food 4 Health can help you rebuild or refine your dietary program, using the latest evidence-based nutrition information, along with non-dogmatic counseling.
My pledge: I'll meet you where you are on your healing journey, so that strategies and changes are feasible and sustainable.