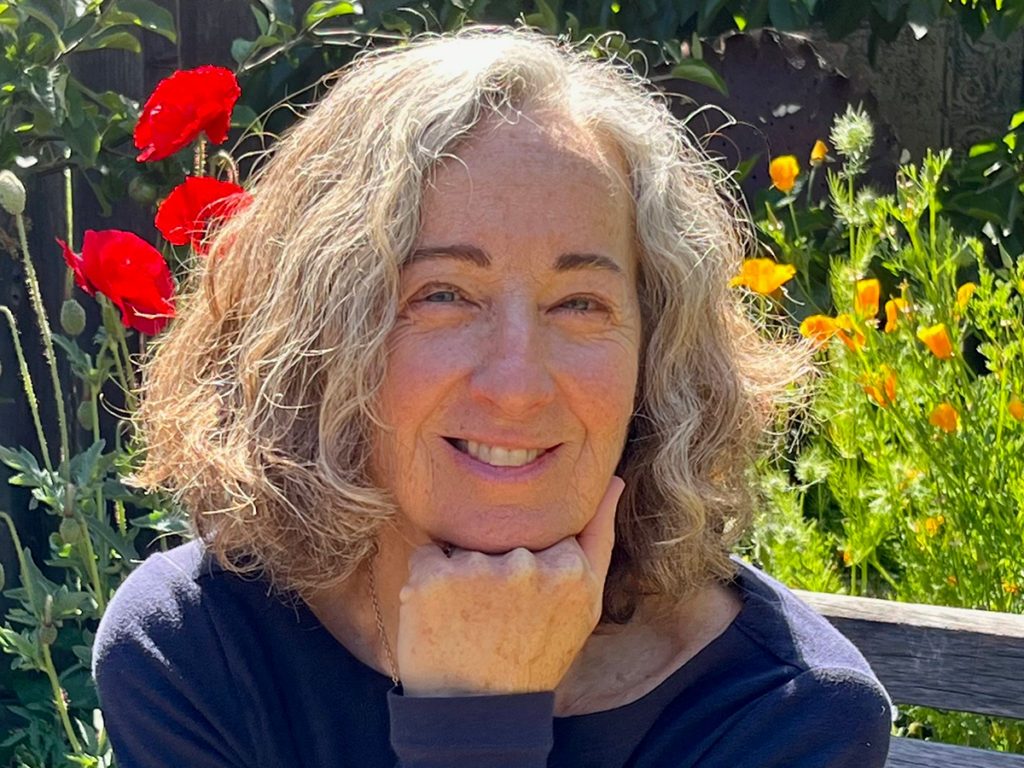 Nearly two decades later, Angela Powlen continues to build upon the sound foundation established by completing Bauman College's Nutrition Education Program, now Nutrition Consultant Program.
Read the story below to learn how Angela turned a diagnosis of metastatic melanoma into a thriving nutrition consultation practice.
The Information Provided was Incredibly Empowering
My path to practicing holistic nutrition began almost 20 years ago, after a diagnosis of metastatic melanoma. At the time, the only treatment, along with surgery, was a medication called interferon, used to boost the immune system. The side effects for me were intolerable, and I believed that there must be other ways to boost the immune system.
Around that time, I attended a talk by a nutritionist (whose name I dearly wish I could remember so that I could thank her) who fed us, all cancer patients, a delicious meal, and explained the ways in which food could be medicine. The information she provided was mind-blowing, and it was incredibly empowering.
Bauman College Gave Me an Invaluable, Comprehensive Holistic Nutrition Foundation
I was practicing medicine, as a physician assistant, and already had a lot of exposure to, and education about holistic medicine. I wanted to learn more about the healing properties of food for myself and for my patients. The medical practice that I worked for had holistic nutrition consultants as part of the practice, and they recommended Bauman College. I attended as many courses as I could on the subject and enrolled in what was then, the Nutrition Educator program.
The program at Bauman College gave me an education regarding building a business along with an invaluable, comprehensive holistic nutrition foundation on which I have been building ever since.
I Love Everything About Being a Nutrition Consultant
I left medicine just over one year ago to start my own nutrition consultation practice. I see my clients virtually. I love everything about being a nutrition consultant! I get to help empower others, the way that I was empowered so many years ago, I get to see them make significant changes in their diet that I know decreases their risk for diseases like diabetes and heart disease, and I get to watch them feel better as they change what they eat.

It is incredibly gratifying work to guide, teach, and share the tools and knowledge that will help improve the long-term health of my clients.
If you are drawn to this field, Bauman College will give you a great foundation in holistic nutrition, and the tools that you need to be successful.

I suggest you talk to people currently in the program, and/or to graduates of Bauman. Sit in on a class so you can get a feel for what it will be like to attend. And then, enroll!

Connect with Angela via Facebook or visit her website at angelapowlen.com
Have Work You Love
Get the details on how to become a Holistic Chef or Nutrition Consultant through Bauman College's ONLINE programs! Contact us to connect with an Admissions Representative today.