Bandakka Curry
With influences from Indonesian and South Indian cuisine, this rich, Sri Lankan curry, adapted from Charmaine Solomon's The Complete Asian Cookbook Series: Sri Lanka & The Philippines, features nutrient-dense okra—also known as "ladies' fingers" or bandakka—coconut milk, green chiles, and curry leaves.
Seasonal Okra
Low in calories, fat, and carbohydrates, but high in both soluble and insoluble fiber, okra is an excellent food for weight loss, digestive support, and helps to cleanse the liver. Its natural mucilaginous qualities are soothing to the digestive and excretory systems. It is high in vitamins K, C, folate, B1, B6, and provitamin A, which support the nervous system, blood clotting, immunity, and metabolism.
This versatile vegetable can be found at Northern Californian farmers' markets from June to November.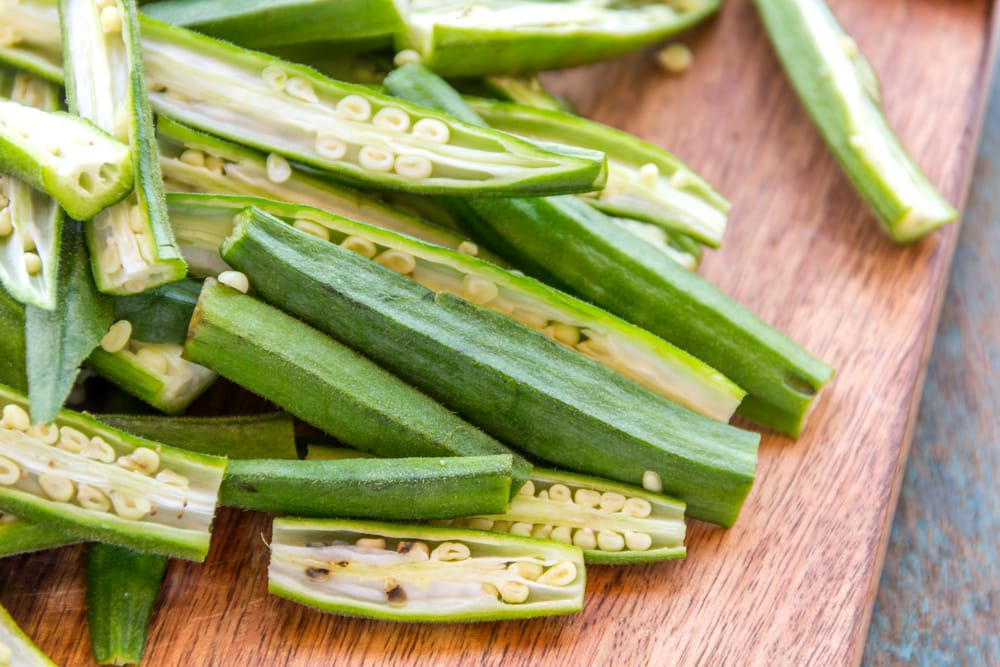 [b]Bandakka (Okra) Curry[/b]
Author:
Ingredients
1/2 lb okra
1/2 tsp turmeric, ground
1/4 cup coconut oil
1 small yellow onion, finely diced
2 fresh green chiles, deseeded and sliced
1 tsp coriander, ground
1/2 tsp cumin, ground
1/2 tsp sea salt
1/4 tsp chili powder
1 cinnamon stick, approx. 2″
6 curry leaves
1 1/2 cups coconut milk
Instructions
Rinse and drain okra, then trim off tops and slice in half lengthwise. Toss gently with ground turmeric.
Heat coconut oil in a large wok over medium heat. When oil is hot, fry okra, open side down to reduce mucilaginous texture, until lightly browned. Drain on paper towel. Discard all used coconut oil, saving about 1 tablespoon in the wok. Turn heat down to low.
Add all remaining ingredients into wok over low heat, adding coconut milk last. Simmer for 10–15 minutes, or until onion is cooked.
Stir in okra, simmer until tender, and remove from heat. Serve with rice.
Notes
[b]Allergens:[/b][br]nightshades