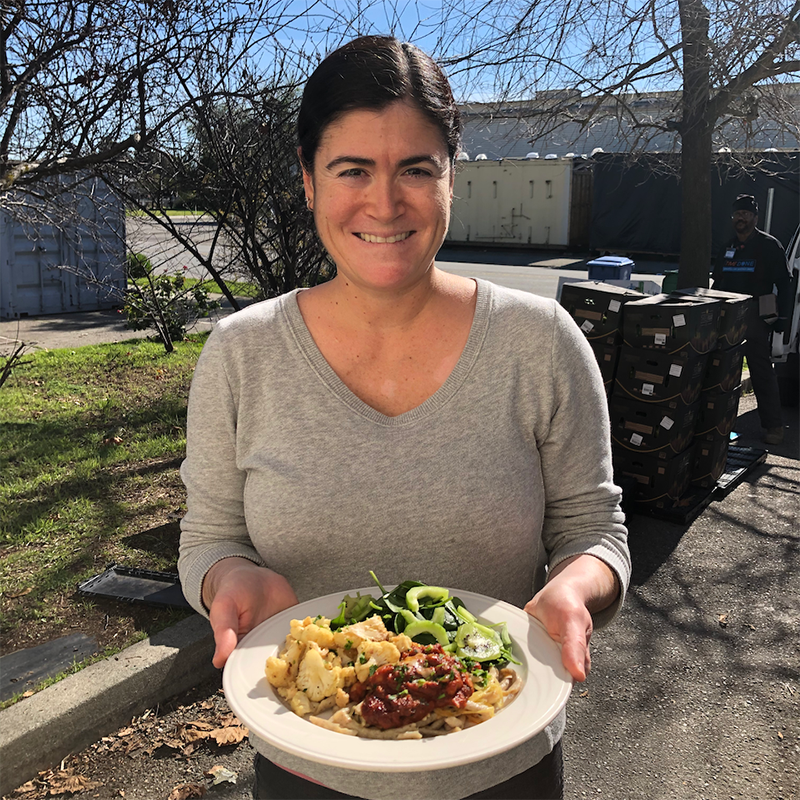 Food waste is a serious issue in the U.S. According to Food Shift, approximately 35% of food in the U.S., amounting to 80 billion pounds, are thrown away each year.
Bauman College Graduate Jen Franco is the Culinary Director at Food Shift. Learn more about what led Jen to pursue a culinary career by reading her story below.
The Kitchen is a Space for Joy and Love
For me, the kitchen is a space for joy and love: a place for sharing, teaching and learning. Growing up, I spent a lot of time in the kitchen with both my Mom and Grandma. Cooking and enjoying meals with my giant family sparked my appreciation for food and nourishing others.
With a degree in Sociology, my previous career focused on project management, operations and fundraising in corporate and non-profit sectors. In 2010, I decided to make a career change and follow my passion for food.
The Connection Between Cooking, Nutrition and Wellness
I chose Bauman College because I was excited to explore the connection between cooking, nutrition and wellness. Upon graduation, I was hired as a Kitchen Manager and worked on the Berkeley campus for 3 years.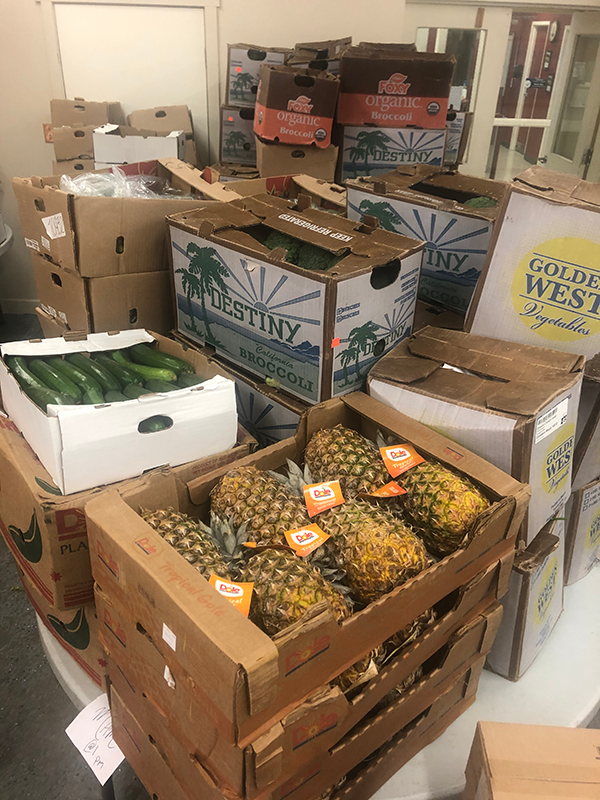 Since then, I have had a number of roles in the culinary world. They ranged from cooking and managing all aspects of food and wellness programs to working with aspiring food entrepreneurs. I have focused my efforts on working towards an equitable food system and addressing food insecurity in our community.
Currently, I am the Culinary Director at Food Shift, a nonprofit social enterprise in Alameda, CA. Food Shift is utilizing opportunities in the food system to address the intersecting issues of climate change, job and economic security, and community health.
I lead Food Shift's six-month on-the-job training (OJT) program, working with students who are overcoming employment discrimination, and provide OJTs with culinary training, nutrition education, and professional skill development to help them succeed in their future careers.
Food Shift recovers surplus and cosmetically imperfect produce that would otherwise be wasted. This recovered produce fuels our kitchen and supplies food to frontline assistance organizations serving folks striving for food security.
I Love Watching My Students Grow
What I love most about my career is watching my students grow throughout the program. I love hearing their stories about how they have taken lessons that they have learned in the kitchen/class and incorporated them at home.
My heart beams when my students tell me they are collecting their vegetable scraps to make stock, or are trying to incorporate more vegetables into the meals or have made small changes and healthier food choices for themselves and their families.
Genuine Connections Lead to Unique Opportunities
While going through the program and then working at Bauman after completing the program, I created genuine connections with my classmates, instructors and kitchen managers. Through those connections, I have had wonderful and unique opportunities.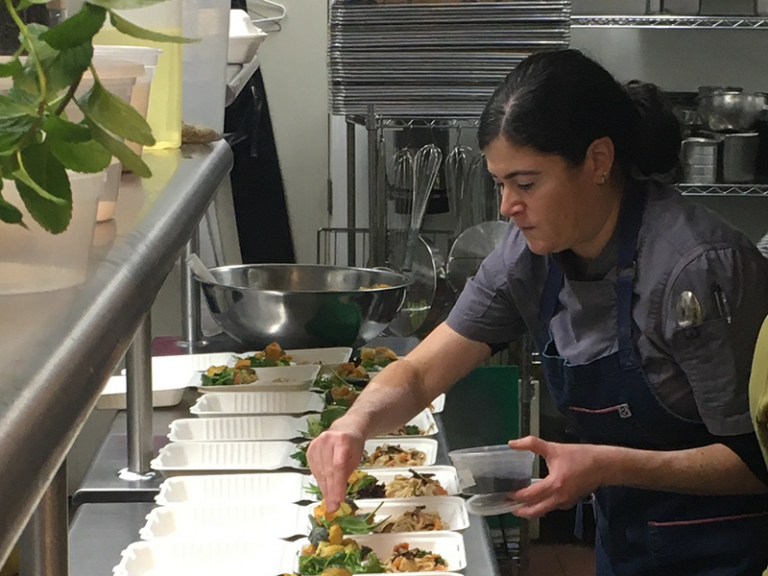 If you are thinking about going to Bauman College, I'd say, go for it! The instructors have such deep knowledge to share and really support their students. And saying yes to all internship/externship opportunities will give you real-life experience and will help guide you down the right path.
Learn more about Food Shift by visiting their website at foodshift.net
Have Work You Love
Learn more about Bauman College's Online Nutrition Consultant and Holistic Chef Programs.  Contact us to connect with an Admissions Representative today.