By Nina Johnson, NC, CPT
Nina is a recent graduate of Bauman College's Nutrition Consultant via Distance Learning Training Program, a professional member of National Association of Nutrition Professionals (NANP), and is a certified personal trainer through the National Association of Sports Medicine (NASM). She serves clients in the San Francisco Bay Area as well as the Greater Sacramento Region through her company, Well and Fit Nutrition Consulting. She intends to continue her education by earning a credential in Functional Nutrition.
---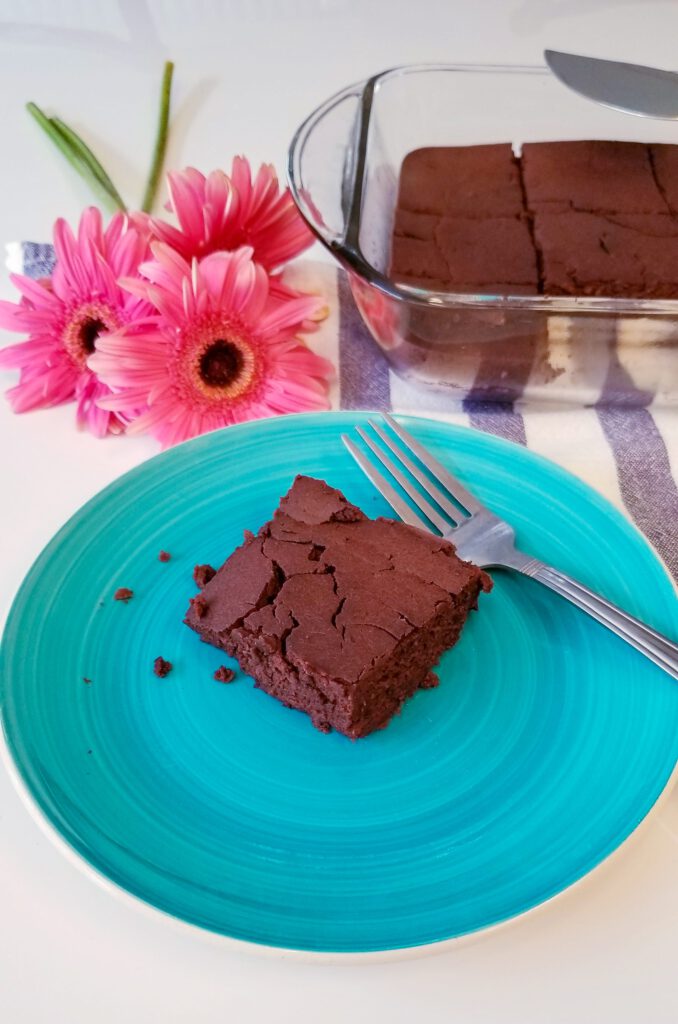 If you're looking for a delicious, healthful, chocolate-y Valentine's Day treat, these brownies will do the trick! They are so easy to make—chances are you already have everything you need in your pantry. They bake to a light, almost fluffy consistency!
I make these often and I like to add chocolate chips and even a sprinkle of powdered sugar before serving. This time I made them plain, but the intense chocolate flavor is anything but plain! Your family will never know they're healthy!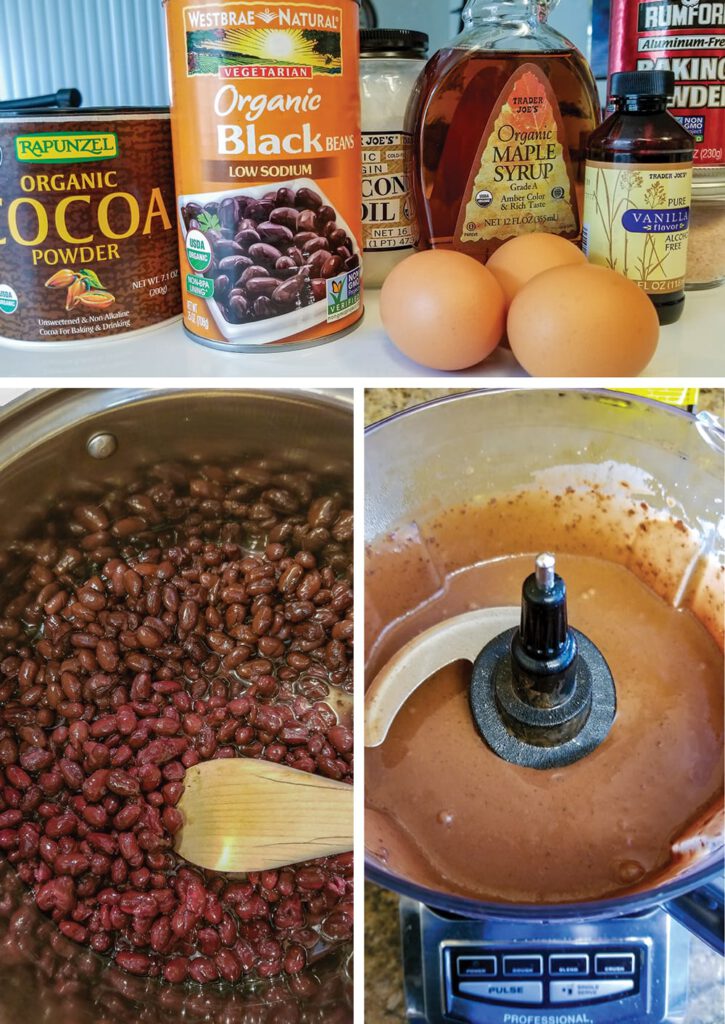 [b]Black Bean Brownies[/b]
Author:
Ingredients
2 cups black beans, rinsed and drained (canned or feel free to use beans you've cooked yourself!)
1/3 cup virgin coconut oil
3 eggs (pasture-raised)
1/2 cup maple syrup
1/3 cup unsweetened cocoa powder
1 tsp vanilla extract
1/2 tsp pink Himalayan sea salt
1/2 tsp baking powder (aluminum-free)
Coconut oil cooking spray
1/4 cup chocolate chips (optional)
Instructions
Preheat oven to 350°F (175°C).
Spray an 8" x 8" glass baking dish with coconut oil and set aside.
Melt coconut oil in a saucepan, add beans, and heat until warm, about 5 minutes. Remove from heat.
In a medium bowl, whisk the eggs, then add the maple syrup and vanilla and whisk together.
In a separate bowl, mix dry ingredients—cocoa powder, salt, and baking powder.
Combine both mixtures, add beans, and stir.
Place mixture into a food processor or blender and blend until smooth.
Pour batter into prepared glass baking dish. If you're using chocolate chips, sprinkle them on now. Bake for 30 minutes until top appears dry and brownies pull away from the pan.
Let cool, slice into 9 squares, and enjoy!
Notes
1. Each delicious brownie provides approximately 200 calories; 96 calories from fat, 23 calories from protein, and 84 calories from carbohydrates.[br][br]2. Each brownie is also an excellent source of the following nutrients:[br][br]Vitamin A 26 mcg[br]Vitamin B2 – Riboflavin .33 mg[br]Vitamin B3 – Niacin .20 mg[br]Vitamin D .33 mg[br]Vitamin E – Tocopherol .17 mg[br]Folate 22 mcg[br]Calcium 87 mg[br]Iron 1.33 mg[br]Magnesium 42.4 mg[br]Phosphorous 73 mg[br]Potassium 185 mg[br]Sodium 75 mg[br]Zinc 1 mg[br][br][i]Nutrition information from Nutri-Calc by McGraw Hill[/i]