With cabbage and fennel sprouting up this month, this salad is a colorful and seasonal side dish. It boasts an abundance of healing nutrients, with flavonoids from the cabbage, anti-parasitic properties from the pumpkin seeds, and beta carotene from the carrots.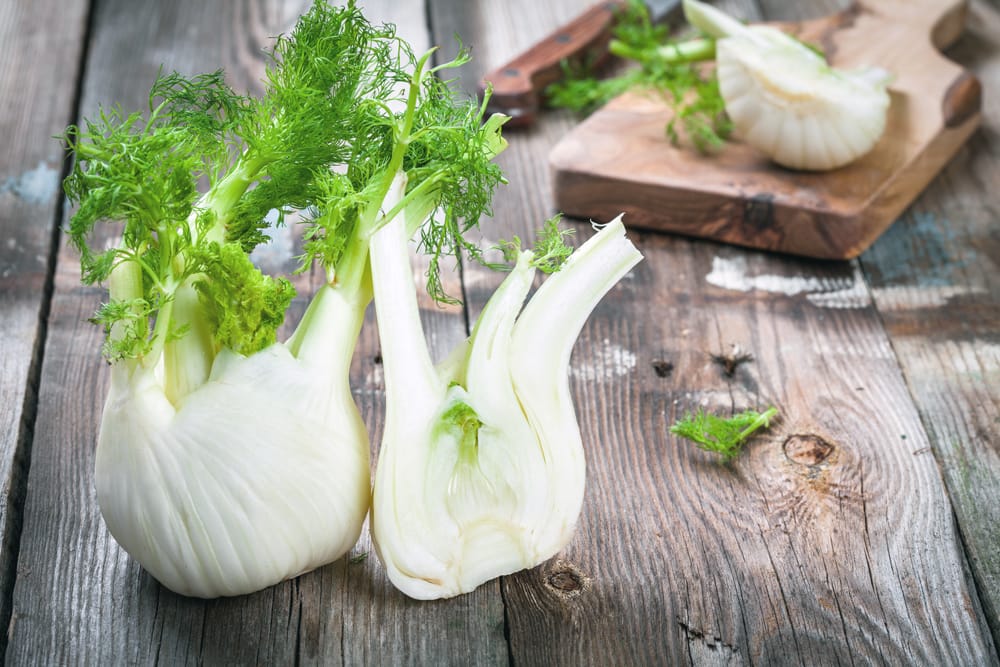 [b]Cabbage + Fennel Salad With Citrus Vinaigrette[/b]
Author:
Ingredients
3/4 lbs purple cabbage, cored and finely shredded
3/4 lbs green cabbage, cored and finely shredded
1 tsp sea salt, more to taste
3 Tbs lemon juice, freshly squeezed
3 Tbs orange juice, freshly squeezed
3 Tbs red wine vinegar
1/2 tsp Dijon mustard
1/2 tsp honey, more as needed to balance
1 cup olive oil
1 large fennel bulb, cored and thinly sliced
2 large carrots, grated
1/2 small red onion (about 1/4 lb), very thinly sliced
1/2 cup toasted pumpkin seeds
1/2 cup currants
1/2 cup cilantro, chopped, plus more for garnish
Instructions
Add the cabbage to a large bowl and sprinkle with sea salt. Allow to rest for 15 minutes or more.
In a bowl, mix together lemon juice, orange juice, vinegar, mustard, and honey. Whisking continuously, slowly drizzle in the olive oil. Taste and adjust.
Add fennel, carrots, and onion to the bowl with the salted cabbage. Pour half of the dressing on top and mix well. Allow to sit for 15 minutes or more.
Taste the salad and add more dressing as needed.
Add the pumpkin seeds, currants, and cilantro. Mix to combine. Garnish with extra cilantro if desired.