A coconut lover's dream, this simple cake is topped with dairy-free coconut whipped cream and contains grain-free coconut flour. The resulting dessert is moist, light, and a delicious showstopper at any dinner party.
Note: the center of this cake may sag, so it's best to use a filling that will spread easily, like jam or marmalade.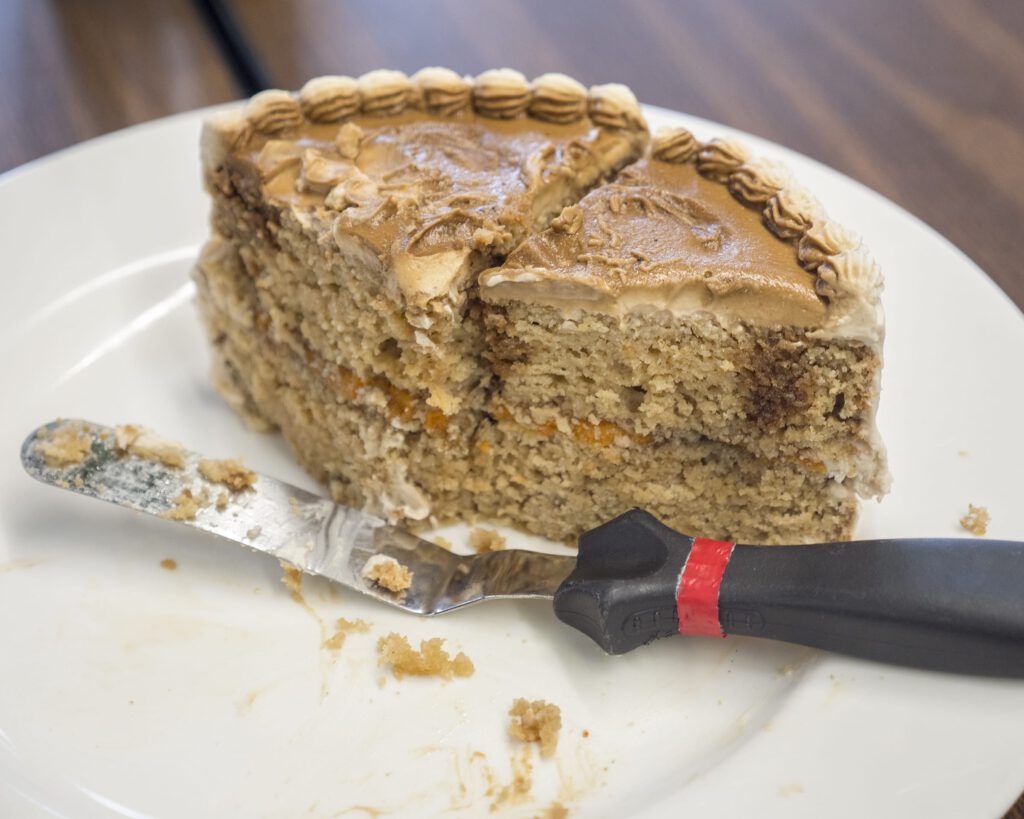 Coconut Vanilla Cake with Coconut Whipped Cream Frosting
Ingredients
Coconut Vanilla Cake

coconut oil, to grease cake pans
½ cup coconut flour, sifted
½ tsp baking soda
¼ tsp baking powder
¼ tsp sea salt
4 large eggs, separated
½ maple syrup
4 tsp vanilla extract
¾ cup coconut oil, melted
2 pinches cream of tartar (add to egg whites only)
Coconut Whipped Cream

1 can coconut milk (brands free of stabilizers, such as guar gum, work best)
½ tsp agar
2 Tbs honey
1 Tbs vanilla
1 pinch salt
Instructions
Coconut Vanilla Cake

Preheat oven to 350°F. Line two 6-inch round cake pans with parchment paper and grease sides with oil.
In a medium to large bowl, sift together coconut flour, baking soda, baking powder, and sea salt.
In another medium bowl, whisk together egg yolks, maple syrup, and vanilla extract.
Gradually whisk in melted coconut oil.
Make a well in the center of the dry ingredients and, using a hand mixer, gradually blend wet ingredients into dry. Blend for 3 minutes at medium speed until smooth.
In a large bowl, whisk egg whites with a pinch of cream of tartar until stiff (but not dry) peaks form.
Working in thirds, gently fold whipped egg whites into cake batter. Pour batter into pans and bake for 12 minutes or until a toothpick inserted in the center comes out clean.
Cool fully before frosting. Freeze for 30 minutes for smoother surface before frosting.
Coconut Whipped Cream

Boil coconut milk and agar on stove top for 15 minutes at medium heat, whisking constantly.
Remove from heat and whisk in remaining ingredients.
Chill in bowl in fridge for 2 hours or more.
Scrape mixture into a blender or food processor and blend until smooth.
Notes
Try adding a coffee alternative like
Dandy Blend
to the frosting for a delicious mocha flavor!
This cake may keep at room temperature for a few hours; after that, store in refrigerator for up to 4 days.
Allergens:
eggs