by Ashley Moulton, Founder, CEO, and Nomster in Chief of Nomster Chef
Nomster Chef is a digital library of illustrated recipe storybooks that help kids cook with their parents. I'm on a mission to raise a healthier generation of kids and a happier generation of parents by helping families cook together, and I'm thrilled to share Nomster Chef with the Bauman College community!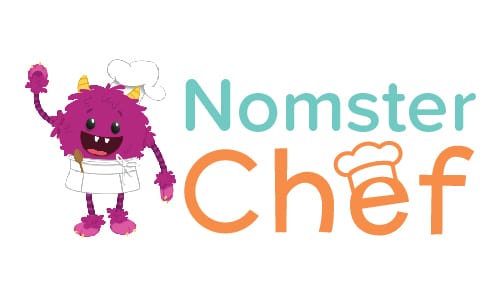 The Story of Nomster Chef
As a kids media professional that's also a passionate foodie, home cook, and nutrition geek, the seed of the Nomster Chef idea came to me one day back in 2013. But it sat on my brain shelf until I started the "Learning, Design, and Technology" graduate program at Stanford's Graduate School of Education the following year in the fall of 2014. To earn my master's degree, I had to design something that helps people learn. And so, I dusted off the Nomster Chef idea and brought it to life as my grad school student project!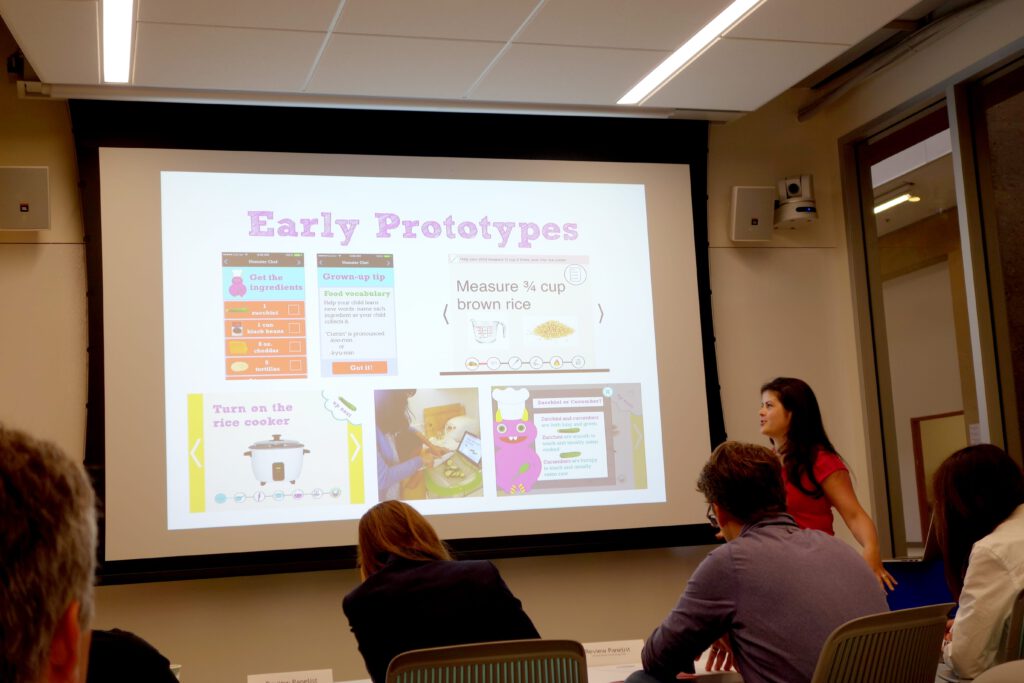 Two pieces of research struck me during the design process:
Kids are more likely to try food that they've helped to cook.
People form their lifelong eating habits during the preschool years.
So I wanted to make a tool that helped kids learn to cook healthy food with their parents. I also knew from my time working at Nickelodeon that kids connect with characters, so I developed the Nomster Monster character with my artist friend, Kelly Jones. Nomster would be the "host" for all of the visual recipes that kids use to cook. I tested the recipe storybook prototypes with parents and kids, and knew I was onto something.
In August 2016, Nomster Chef was one of 7 companies chosen from 300 applicants to participate in the Education Design Studio, an EdTech startup incubator affiliated with UPenn's Graduate School of Education in Philadelphia. I graduated from the incubator in January 2017, and have been working hard on Nomster Chef since!
Why It's Important to Cook with Kids

Feeding kids is hard! 93% of kids don't eat the daily recommended amount of vegetables. Kids are born with an innate preference for carbs and sugar and an innate dislike of bitter foods (i.e., most veggies). Research shows they may need to try a food as many as 20 times in order to begin to like it.
Cooking is a great way to help encourage kids to try new foods. If kids are involved in the cooking process, parents might be surprised to see what healthy food their kids are willing to try! And, of course, cooking is a vital lifelong skill for health, since home-cooked meals are almost always more nutritious than takeout.
In addition to the health benefits, kids can also practice academic skills while cooking. Reading the recipe, measuring ingredients, predicting chemical reactions, planning the order of recipe steps, and developing motor skills are just a few examples of how cooking can help them succeed in school.
And finally, it's an incredible opportunity for kids to bond with their parents. Busy families can spend meal prep time together and have a lot of fun in the process!

How I Write Recipes for Kids
I write recipes that are designed to be cooked by kids as young as 2 1/2 (with their grown-ups of course)! While kids as old as 12 still enjoy making Nomster Chef's recipes, I try to select recipes that keep the cooking skills of 2- and 3-year-olds in mind.
A few rules of thumb for choosing recipes suitable for little kid chefs (ages 2 ½ to 6):
Try to include as few "grown-up only" steps as possible.

Minimal stovetop cooking, either baking or no-heat recipes work best. It's not a time to make a risotto!
Ingredients that are easy to cut with a plastic chef's knife, can be put in a blender or food processor, or torn into chunks. (Some examples: cucumber, zucchini, mushrooms, tomatoes, herbs.)

Recipes that have fun kid steps. Kids love:

Measuring and the subsequent dumping
Stirring
Using gadgets like the garlic press (even though they're usually not strong enough to use it by themselves!)
Using a pastry brush to "paint" olive oil onto ingredients

Think about timing.

An hour is the maximum amount of time before kids lose attention while cooking.
Try to pace the recipe so that if something goes in the oven, there's another component to the dish they can work on while it's cooking. That keeps them from losing interest.

Relatively few recipe steps.

For every 1 step in an adult-formatted recipe, it's probably 2–3 steps when you break it down for kids. So, try to pick a recipe that is relatively uncomplicated, or see if there are ways to simplify.
Once I choose an idea for a recipe that seems like it will work, the first step is to really break down all of the steps, and write the directions accordingly. While an adult recipe might say "peel and dice an apple", I include mini steps like coring the apple, cutting it into strips, and rotating the strips to cut in the opposite direction. The trick is to assume that they have no prior knowledge about what they're doing.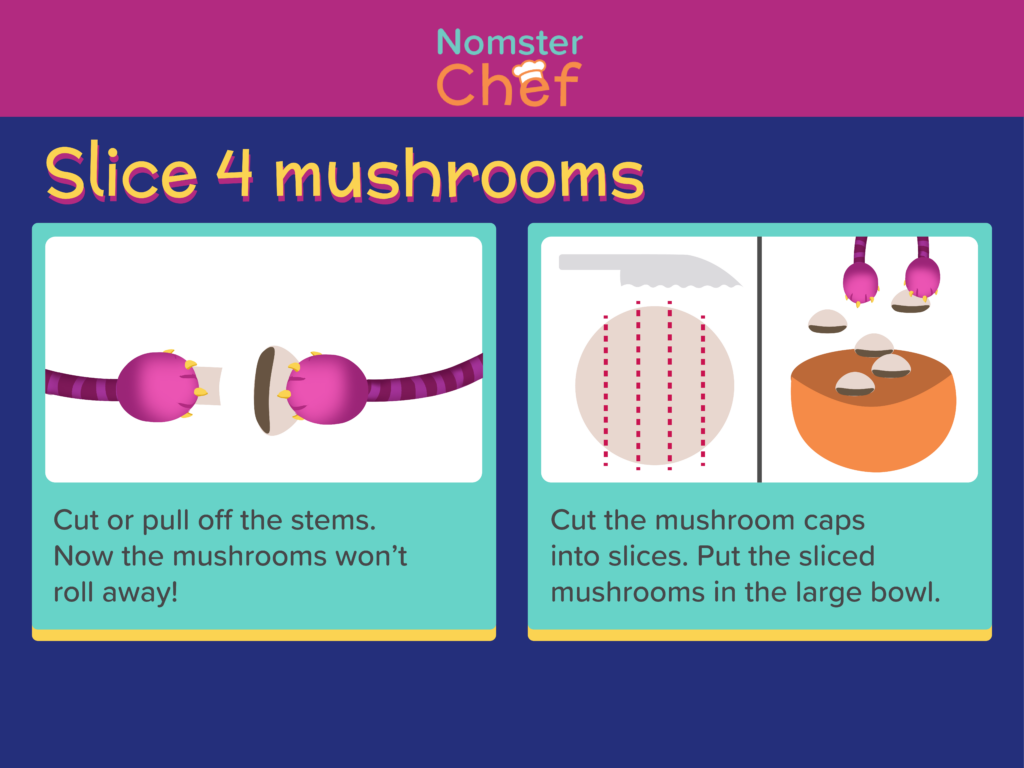 Then, for our illustrated recipe storybooks, which I'm in the process of developing, I illustrate each step as well. Since many kids in my target age range haven't learned to read, my goal is to show the steps visually so that even pre-readers feel like they're "reading" the instructions. I want them to feel like the recipe is for them. They should be in charge, and the grown-up should be the sous chef.
And, when possible, I test the recipes with real kids and families! It's always great to double check that my recipes are age-appropriate and that the cooking experience will go as smoothly as possible.
How I Pick the Content of Recipes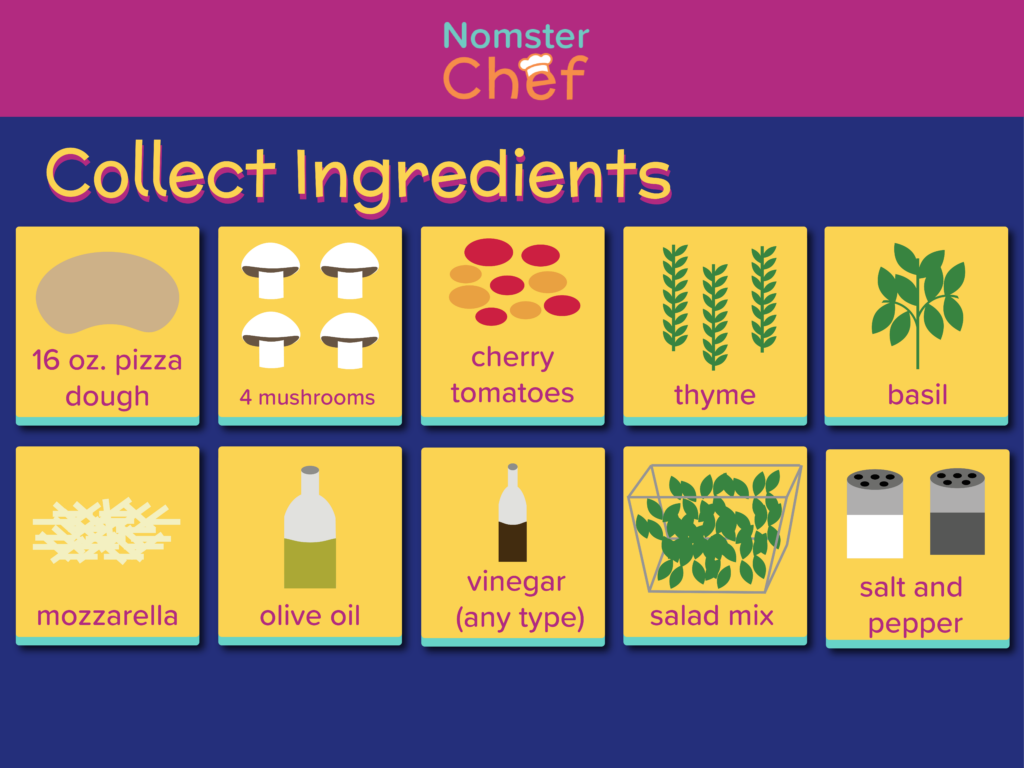 In terms of thinking about the actual content of meals, when writing recipes, I try to choose a balance of typical "kid food" like pizza and chicken fingers along with more sophisticated food like falafel with tzatziki sauce. I want to challenge their palates and encourage them to try new foods, while also trying to offer meals that they will eat and enjoy. It's a tricky line to walk along, for sure!
I don't advocate for any specific diets like vegetarian, vegan, or gluten-free (though we do try our best to accommodate families that have dietary restrictions or allergies). Instead, our nutritional philosophy is relatively straightforward:
Try to eat whole ingredients, rather than processed
Eat the rainbow of fruits and veggies
Use whole grains wherever possible
Balanced meals
Cook as many meals as is practical (home-cooked meals will always be healthier than restaurant, takeout, or processed food)
In my research, I heard from parents that there are three times when they typically are already cooking with their children: making weekend breakfasts, baking treats, and making special meals for the holidays. So, I'm doing my best to give them healthy options for all of those occasions!
Want to learn more?
Some easy ways to stay in touch with Nomster Chef:
Take advantage of our free e-mail series "10 Jedi Mind Tricks to Encourage Your Child to Eat Healthy Food" by signing up here.
Nomster + Bauman
---
Ashley Moulton is the Founder and Nomster in Chief of Nomster Chef. She has a M.A. in Learning, Design and Technology from Stanford's Graduate School of Education and is an avid home cook and foodie. Ashley loves helping kids learn about food and hopes to share her love of cooking with as many kids as possible!