Appetizer Class
In the Farm to Table module of our Natural Chef Training Program, our students learn about the varieties of appetizers, how they can be used, and how to plate an appetizer to highlight different ingredients and create visual interest.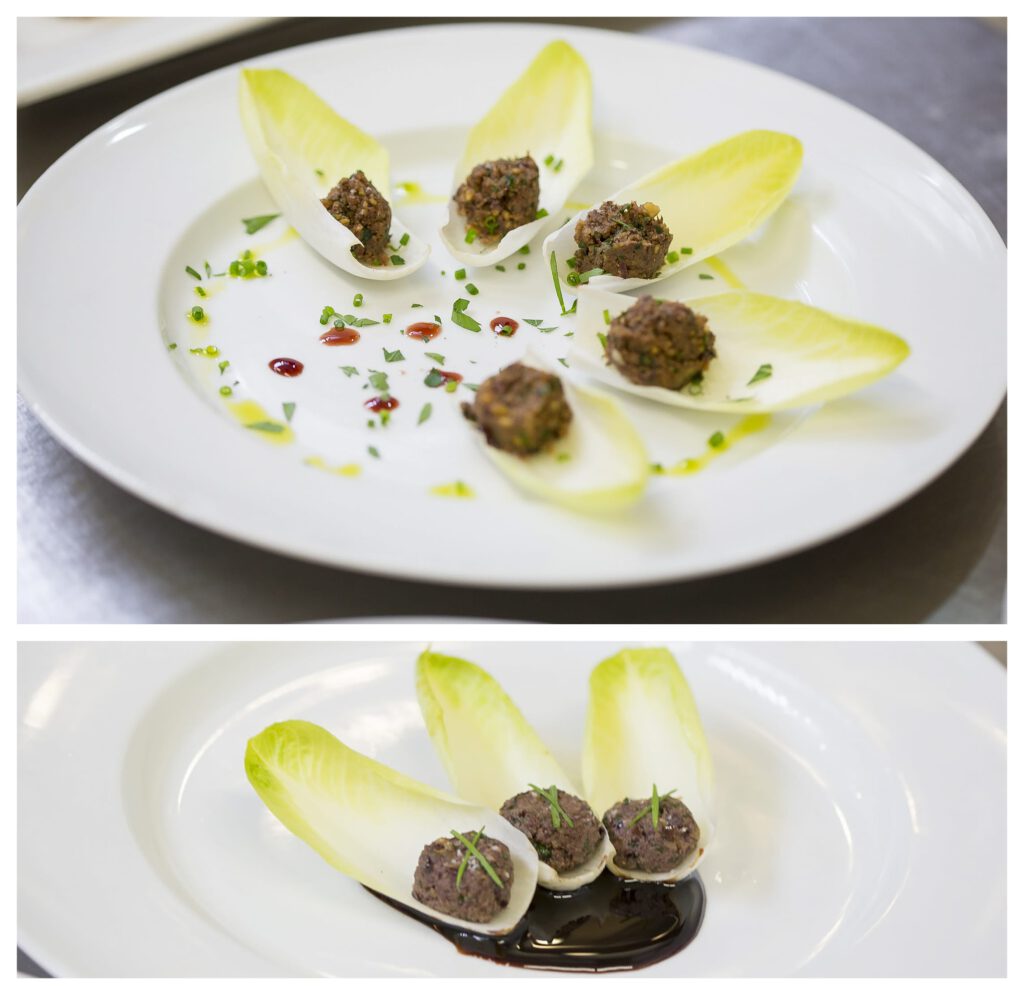 Endive Spoons with Olive + Walnut Tapenade
The students made an Eastern Mediterranean version of tapenade with walnuts and pomegranate molasses. In this recipe, the bitter and crisp endive, which is the sprout of a chicory root, balances the rich flavor of the salty tapenade. Serve as a simple and healthy appetizer or hors d'oeuvre.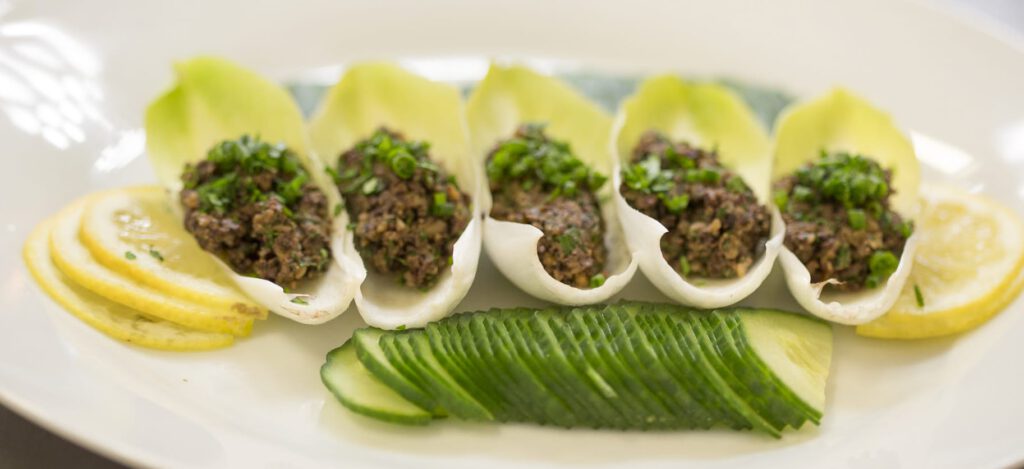 [b]Endive Spoons With Olive + Walnut Tapenade[/b]
Author:
Ingredients
1 cup kalamata olives, pitted
1 cup walnuts, toasted
1/2 bunch parsley, extra for garnish
1 Tbs pomegranate molasses
1 tsp balsamic vinegar
2 cloves garlic
black pepper, freshly ground to taste
4 endives, green or purple
chives, minced
Instructions
Add olives, walnuts, parsley, molasses, vinegar, and garlic to a food processor. Pulse until combined, but still chunky. Taste and season with black pepper.
Trim end of endive to separate leaves. Wash and pat dry. Spoon a small amount of tapenade onto each endive piece and sprinkle with a little parsley or top with chives. Serve as an appetizer.
Notes
[b]Allergens:[/b][br]nuts