Thanksgiving meals can be heavy with a plethora of rich flavors and satiating dishes like candied yams, roasted turkey, and dinner rolls. Adding this salad to your menu will round out the flavors of your meal. The crispness of the green apples, radishes, and scallions paired with the brightness of parsley, cilantro, and thyme meld together with the fennel and chili-spiced walnuts to bring about balance and variety to one of the best meals of the year.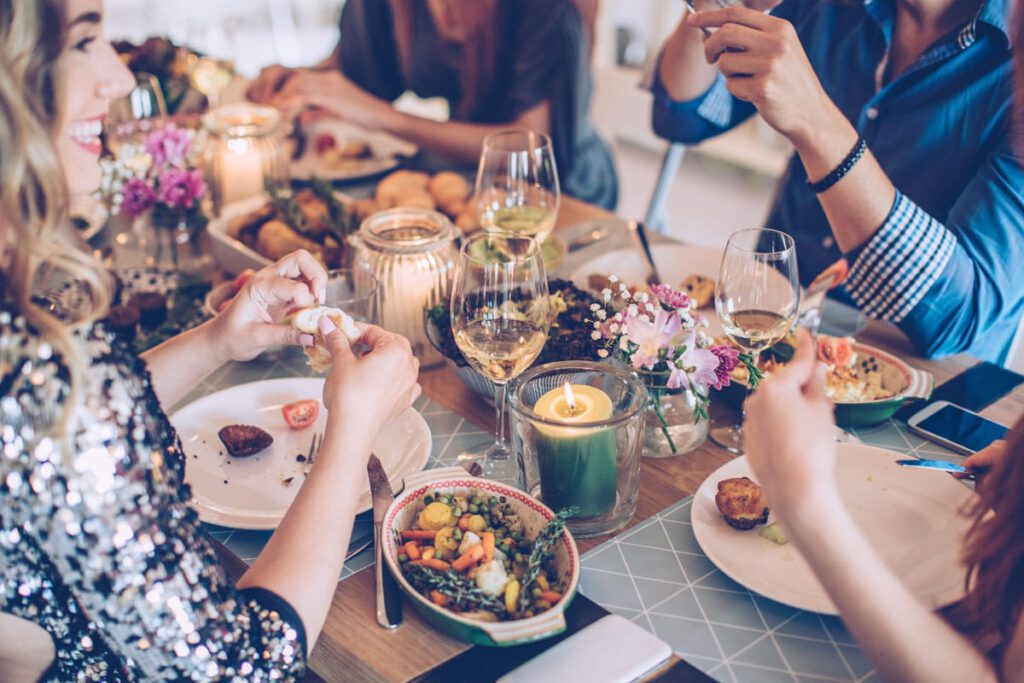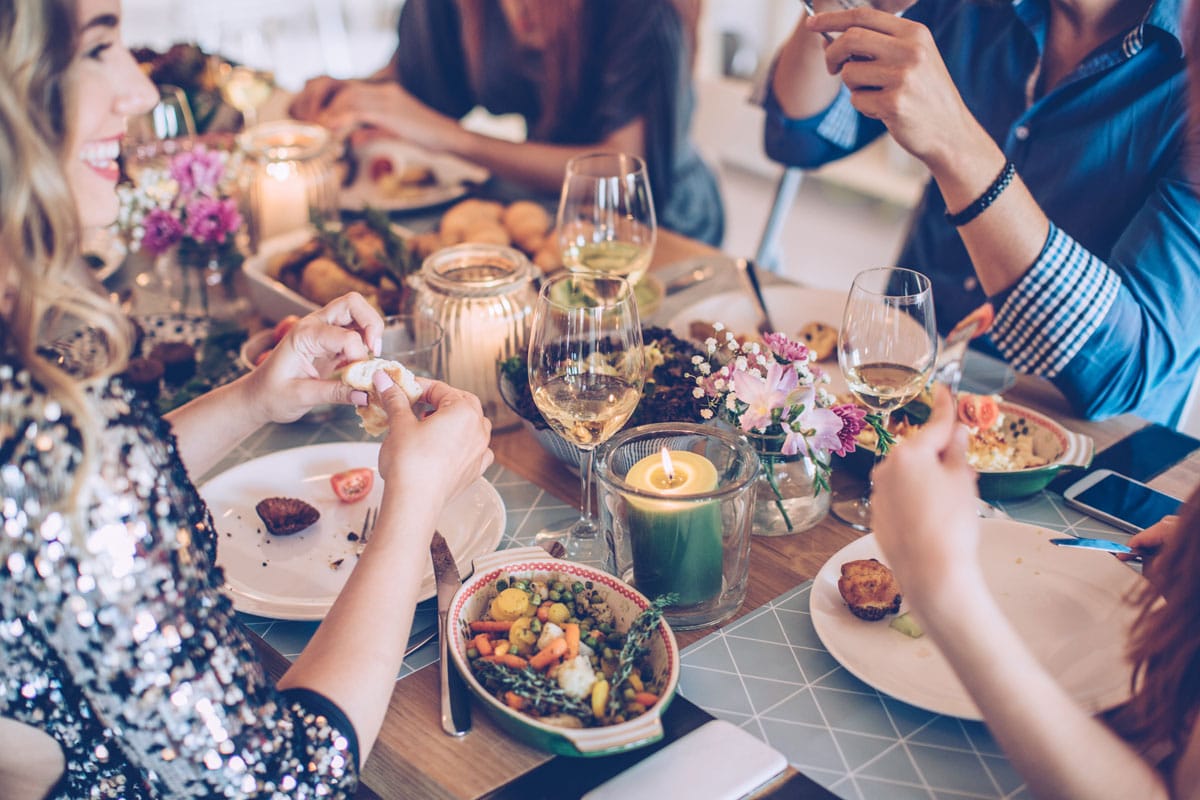 Adding fresh, seasonal herbs to salads improves the flavor and nutritional value. Sweet apples and walnuts pair nicely with a refreshing and cleansing variety of herbs, and the balsamic, dijon dressing will aid in digestion.
Fresh Herb Salad with Apples + Spiced Walnuts
Author:
Ingredients
4 cups baby lettuce mix
2 cups arugula
1/2 cup Italian parsley, roughly chopped, loosely packed
1/4 cup cilantro, roughly chopped, loosely packed
2 Tbs fresh thyme leaves, roughly chopped
1 small bunch sorrel
3 medium radishes, halved and thinly sliced
4 whole scallions, cut on a bias
1 cup walnuts
1/4 cup olive oil, divided
1 tsp fennel seeds, crushed
1 pinch chili flakes
sea salt, to taste
1/4 cup balsamic vinegar
1 Tbs + 1 tsp dijon mustard
1 Tbs honey
2 green apples, cored and thinly sliced
freshly ground black pepper, to taste
Instructions
Combine greens, herbs, radishes, and scallions in a large bowl.
Preheat oven to 325°F. Place walnuts in a bowl and toss with 1 teaspoon olive oil. Add crushed fennel seeds, chili flakes, and a pinch of salt. Toss to coat and place on a parchment-lined sheet pan. Toast in the oven for about 15 minutes or until crisp, checking frequently.
Whisk together vinegar, mustard, and honey. Whisk constantly while drizzling in remaining olive oil until emulsified.
To serve, toss apples and walnuts into bowl with greens and herbs. Coat lightly with dressing. Season with salt and pepper to taste. Serve and enjoy!
Notes
Allergens: nuts, nightshades