Grant + Scholarship Opportunities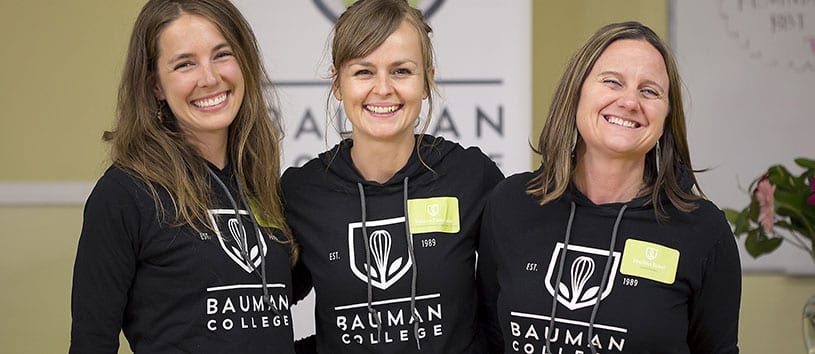 Find Out What You May Qualify For
Securing funding for your education is an important part of the process, but there are many grant and scholarship opportunities available to support students at Bauman College. We encourage our students to take the time to research the many possibilities for grants and scholarships. Grants are typically need-based, while scholarships are merit-based.
Scholarship Publications
Each year, agencies and authors publish guides detailing grants and scholarships available to individuals based on a myriad of qualifications. The reference librarian at any local library is a good resource when students need help finding the relevant books.
Focus on grants for vocational schools that do not have to be "Title IV" for eligibility. Some available books on the subject are:
Grants And Scholarships
Is a Rewarding Career as a Nutrition Consultant or Natural Chef Right for You? Get More Information…
If you are interested in learning more about a career as a nutrition consultant or natural chef and want to explore whether one of these fields is right for you, fill out this form to receive more information.
A helpful Bauman College admissions representative will answer all of your questions, from program details to career opportunities, and will help you discover the best option for you.
For immediate questions, please call 1-800-987-7530.