Featuring ginger, cinnamon, vanilla, and maple syrup, this tea is a warm treat that supports digestion.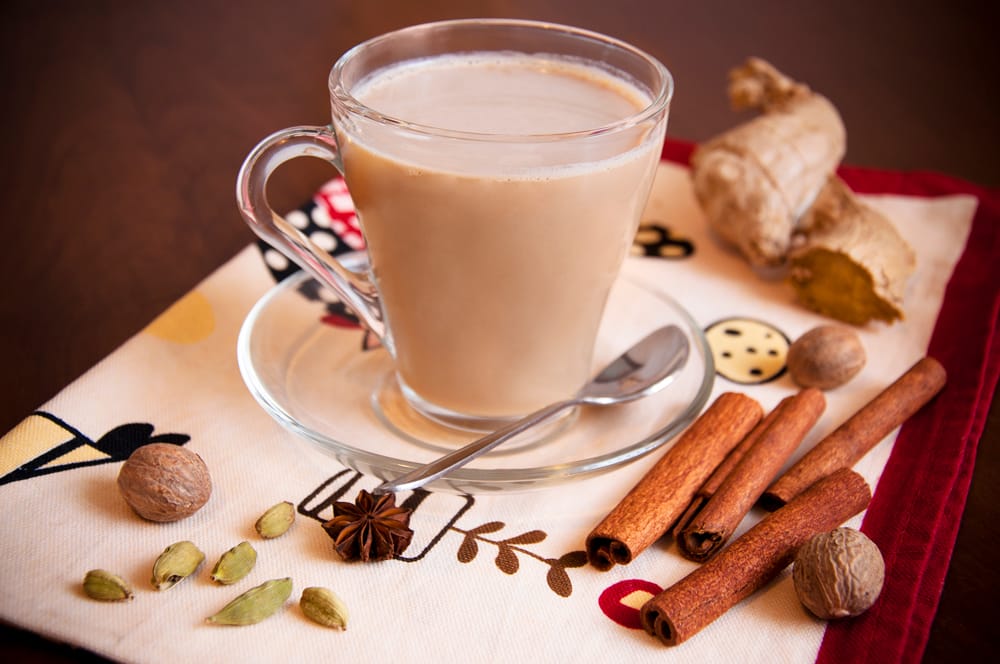 Healing Spiced Tea
Ingredients
1/3 cup ginger, peeled and sliced, cut 1/4 inch thick
10 cups water
3 Tbs coriander seeds
1 1/2 Tbs cardamom pods
4 cinnamon sticks
5 whole cloves
1 1/2 cups almond milk
1 Tbs maple syrup, more if needed
1 tsp vanilla extract
Instructions
Combine ginger and water in a saucepan and bring to a boil. Lower the heat, cover and simmer for 30 minutes.
Add coriander, cardamom, cinnamon, and cloves, and continue to simmer for an additional 20 minutes.
Strain tea through a fine-mesh sieve into a clean saucepan. Add almond milk and maple syrup and gently reheat without boiling for 2 to 3 minutes, until warm. Stir in the vanilla, then taste. Add more milk or sweetener if needed.
Serve hot or cold.
Notes
Reprinted with permission from "The Cancer-Fighting Kitchen: Nourishing, Big Flavor Recipes For Cancer Treatment And Recovery". Copyright 2009. By Rebecca Katz with Mat Edelson. Ten Speed Press: A Division Of The Crown Publishing Group. Berkeley, CA