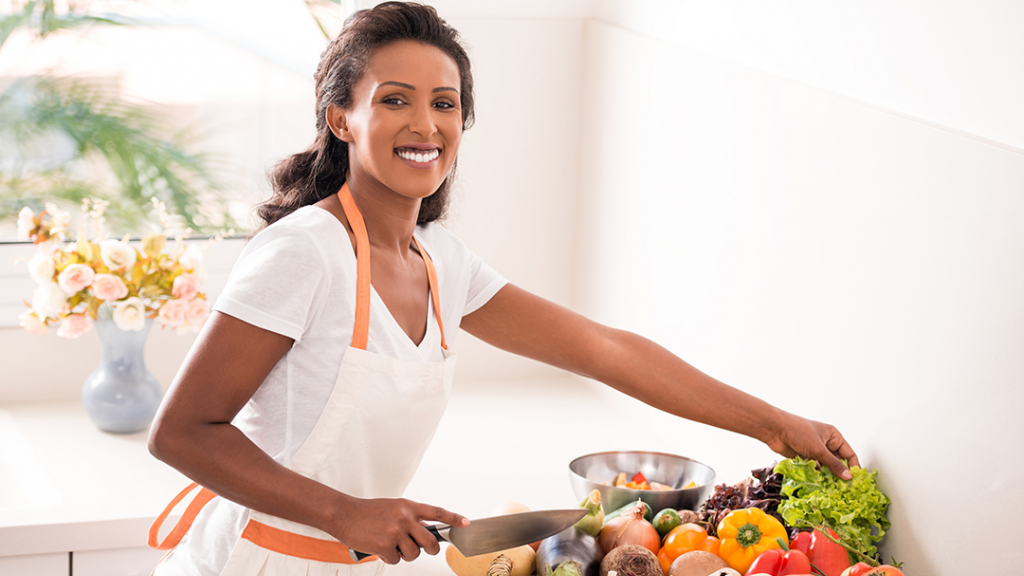 Become a Professional Holistic Chef in 12 Months
You can become a professional Holistic Chef of culinary arts in only 12 months. In our online program, you will learn to prepare fresh, nutritious, and delicious foods using sustainable ingredients and practices.
Whether you're in Phoenix, Tucson, Yuma, Flagstaff, or elsewhere in Arizona, our full culinary program is available to you remotely online.
12-Month Holistic Chef Culinary Program: Online Courses and Local Externship
The Holistic Chef program at Bauman College combines professional culinary techniques with a nutrition-centered approach to food preparation – in addition to teaching the business skills you need to advance your career. Bauman College graduates become personal chefs, private chefs, meal-service cooks, and private caterers who specialize in personalized, healthy, and delicious food for clients all around the United States and the world.
In our 12-month online culinary program, you will learn how to develop and prepare meals based on the lifestyles, preferences, and nutritional needs of your clients. You will also learn how to create incredibly delicious food by optimizing flavors, textures, and presentation.
A unique aspect of our Holistic Chef program is instruction in business and operations management. Our curriculum and culinary classes include entrepreneurial lessons that give you the tools to succeed as a professional chef. While most culinary schools prepare students primarily for working in restaurant kitchens, we train personal chefs to succeed with a career that is sustainable and nutrition-focused: with greater compensation as well as a healthier approach to food preparation and cooking.
Our culinary externship provides you with the opportunity to work in a real-world environment in your home region and prepare you to enter the workforce upon completion of the Holistic Chef program.
Bauman College has been a respected institution in Berkeley, California (San Francisco Bay Area) since 1989. Our culinary arts program is now available to all residents of Arizona!
A Bauman College admissions counselor is available to answer your questions – from program details to career opportunities – and can help you identify and pursue your culinary career ambitions. Get in touch now!