Inbal Fershtat, Holistic Chef Culinary Program Graduate & Creator of Plentiful Kitchen tells us how she went from sugar junkie to natural foods aficionado.
Meet Inbal Fershtat
Hello, I am Inbal, a health-focused chef and the creator of Plentiful Kitchen. In my role as a holistic chef, I prepare foods using nutrient dense, wholesome ingredients that are designed to boost your immune system, support your gut, clear your skin and help you shed extra weight.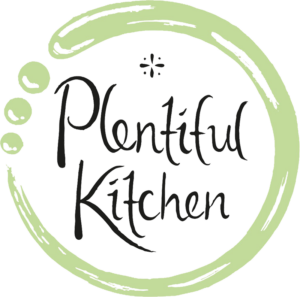 I have a deep appreciation for natural foods. In my experience, food is medicine. What we eat has the potential to harm us or heal us. But, not so long ago I was a sugar junkie.
The deep appreciation I have for natural foods and their healing power led me to create Plentiful Kitchen.
Not long ago, I was a sugar junkie on a steady diet of pizza and pasta. I also had ten extra pounds that I simply couldn't shake. I simply chalked-off the bloating, constipation and low energy as a normal part of life. By doctors' standards I was "healthy," even though I didn't feel that way.
Journey toward healing and culinary medicine
I didn't know it at the time, but the root cause of my symptoms was a leaky gut, raging Candida overgrowth, and worsening thyroid and adrenal imbalance. Five years later, my whole system collapsed. I was in pain, weak and depleted. I couldn't sleep or digest anything.
I was diagnosed with hypothyroidism. At that moment in my life, there was nothing I wanted more than to feel good again. I didn't find the answer at the doctor's office, so I decided to take responsibility for my own health, and that's when my journey toward healing and culinary medicine began. Finally, I found Bauman College and decided to get my education there because it was offering everything I was looking for.
Bauman College was like a dream come true
Once I found Bauman College, it was like a dream come true, a school that offers a wonderful education about healthy cooking, nutrition and healthy lifestyle.
"If you're called to pursue a career in holistic nutrition or culinary arts, follow your bliss. You won't regret it."
When I joined, I didn't have any idea what I was going to do after I graduated. I just followed my bliss and trusted that I'll find my way. As soon as I graduated in 2017 I created Plentiful Kitchen. Today, I enjoy nourishing my clients with nutrient dense foods, I enjoy educating people about the role of food in their lives, and to inspire them to eat and cook healthier.
Bauman College gave me the tools, knowledge and confidence to go out to the world and manifest my dreams.

Learn more about Inbal and Plentiful Kitchen by visiting @plentiful.kitchen
Have Work You Love
Get the details on how to pursue a career as a Holistic Chef through Bauman College's 12-month ONLINE culinary school! Contact us to connect with an Admissions Representative today.