While we try our hardest to either stay out of the sun or cover up with sunscreen, sometimes a sunburn happens.
Rather than suffer through the heat and peel of it, try this easy home remedy.
Ingredients:
1/2 cup water
2 Tbs pure aloe vera gel
10 drops Tea Tree Oil
10 drops Peppermint essential oil
Topical vitamin E
Why these ingredients?
The peppermint soothes while the tea tree oil keeps any itch at bay. Aloe vera is a classic remedy; it soothes the pain. Finally, vitamin E applied topically has been shown to accelerate healing and reduce peeling. This combination is a great remedy for mosquito bites as well.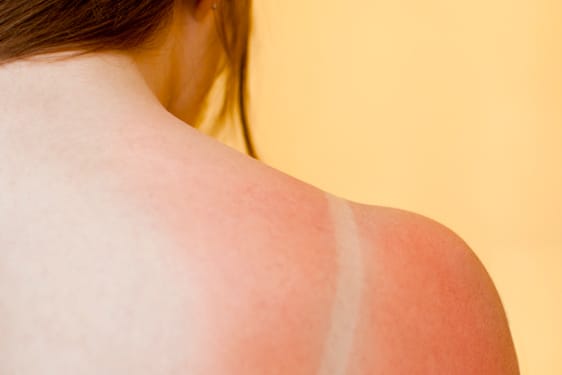 Method
For easy application, mix the ingredients and place in a spray bottle.  Apply to the affected area 2-3 times a day.
Enjoy the sun, but use common sense!