Kumquats, unlike many citrus, are eaten whole. The rind contains powerful essential oils, such as cancer-fighting limonene. These tart little fruits are also a great source of immune-boosting vitamin C, as well as other antioxidants, B vitamins, and fiber.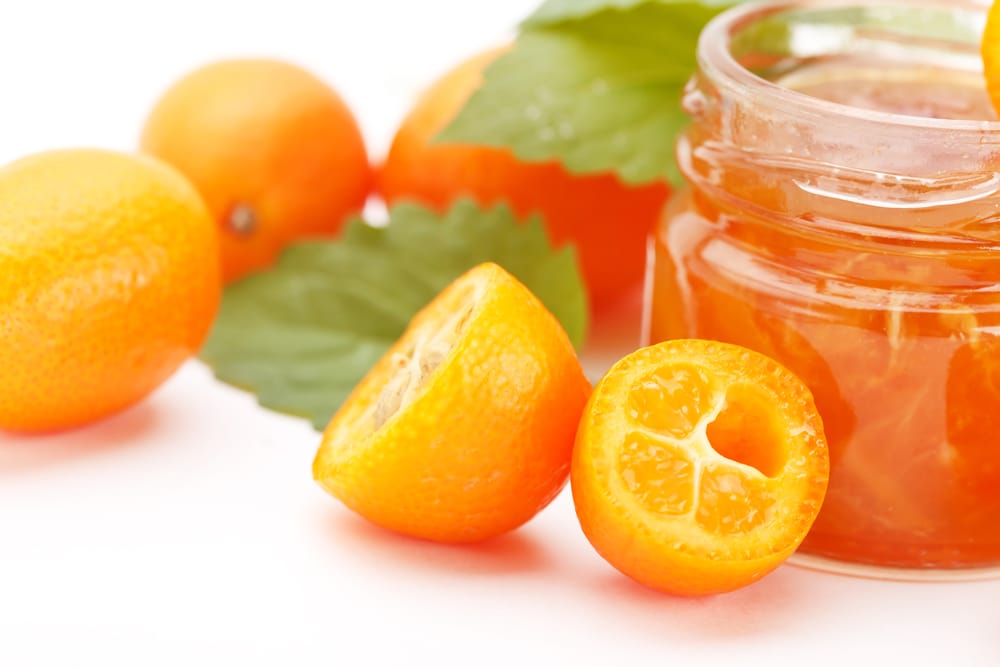 Kumquat Marmalade
Author:
Ingredients
1 1/2 lbs kumquats
1/3 cup rice wine
1/2 cup honey
3 whole cloves
Instructions
Wash and cut kumquats in quarters, lengthwise. Use a paring knife to remove the seeds and trim the inner membrane, if needed. Cut each quarter in half again, crosswise.
Add kumquats to a pot with rice wine, honey, and whole cloves. Stir to combine. Cover and heat over medium heat for 5-8 minutes, being careful not to let the pot boil over.
When the skins are softened and appear slightly translucent, remove the lid and simmer uncovered until most of the liquid has evaporated and the remaining liquid is thick and viscous (about 15 minutes), stirring frequently.
Remove the cloves and transfer to a glass jar to cool.