Looking for an alternative to hummus for your next dinner party? This Brown Lentil Miso Spread is the perfect umami complement to veggies, crackers, or even sandwiches.
Miso is a fermented paste made with soybeans—though chickpea and brown rice varieties are also available—and koji culture (aspergillus oryzae). Miso is a powerful digestive aid and also contains all eight essential amino acids.
Lentils are a great source of soluble fiber, which helps to lower blood cholesterol and stabilize blood sugar. Tip: Before cooking, rinse the lentils with water in a colander and remove any small rocks or other debris.
Brown Lentil Miso Spread
This protein-packed, creamy, and savory spread is super versatile. Squeeze the spread onto crackers or vegetables with a piping bag to create a beautiful texture for plating.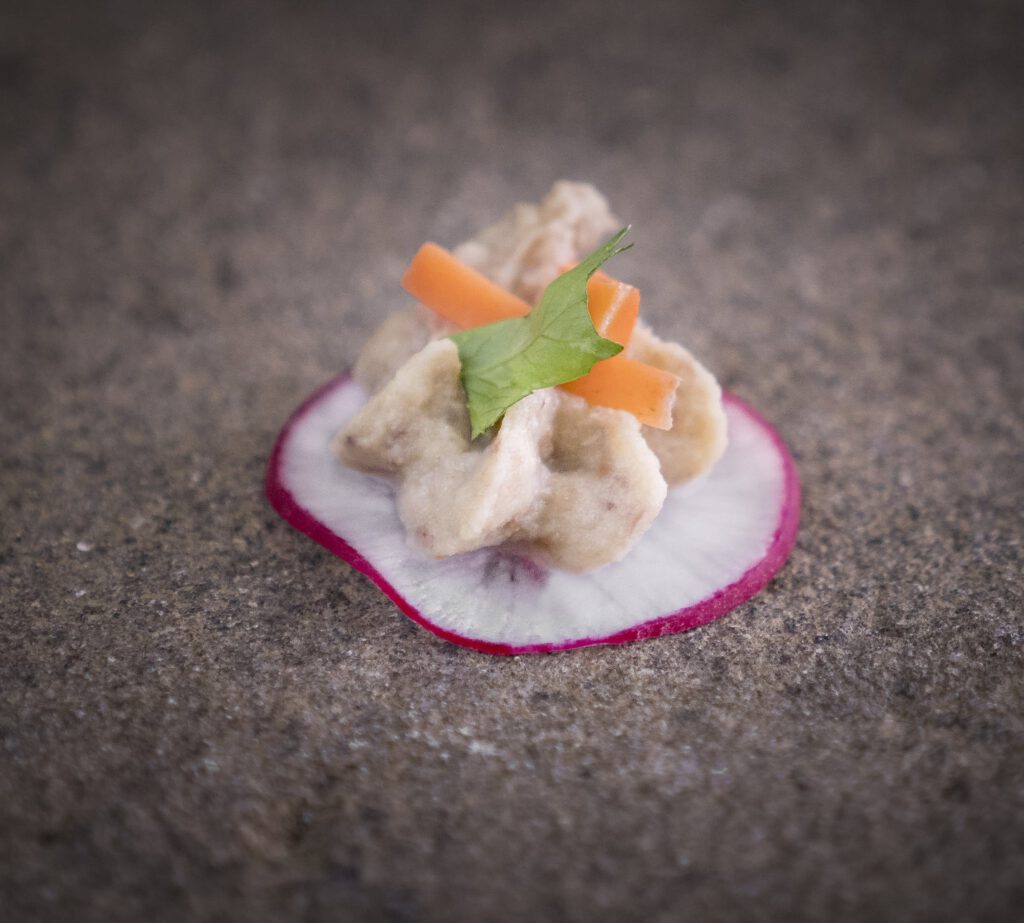 Brown Lentil Miso Spread
Author:
Bauman College Staff
Ingredients
1½ cups dried brown lentils
¼ cup + 2 Tbs olive oil
2½ Tbs white miso
¼ cup + ½ Tbs ghee
1½ medium lemons, juiced
2 tsp sea salt, to taste
Instructions
Fill a medium pot with filtered water (about halfway full or with enough water to generously cover the lentils). Bring to a boil.
Add lentils and a pinch of salt to the boiling water. Reduce heat to a simmer and cook, uncovered, for about 25 minutes or until soft. Strain.
Add lentils and remaining ingredients to a food processor and blend until smooth.
Adjust flavors by adding additional lemon juice and/or sea salt to taste.