Holistic Chef Program Webinar
Online Cooking Class | Rainbow Summer Rolls with Peanut Sauce
Start on your path to becoming a Holistic Chef!
Join Bauman College on Wednesday, July 13th from 10:00 a.m. to 11:00 a.m. PDT / 1:00 p.m. to 2:00 p.m. EDT for an interactive and fun online cooking class with one of our instructors, Chef Carrie.
With the heat of summer upon us, this delicious no-cook recipe will keep your stove off and your kitchen cool. Learn to make fresh Rainbow Summer Rolls – a variation on a gỏi cuốn, a traditional Vietnamese dish – of fresh vegetables, herbs, and protein rolled in rice paper and served with a savory peanut dipping sauce.
For this version, you'll learn how to expertly julienne bell peppers, cucumbers, and carrots to create a striking rainbow of colors that look as good as they taste. Plus, get introduced to flavor balancing as Chef Carrie demonstrates the spicy, sweet, and nutty sauce that boosts the protein levels of this healthy summer dish.
You'll also have the opportunity to meet with our Admissions and Financial Aid team to get more information about our Holistic Chef Program's:
Curriculum
Upcoming classes
Tuition and financial aid
Career opportunities
***Enroll & Start in our July Holistic Chef Program and receive $2000 off tuition!***
The demand for holistic chefs continues to grow. Discover what you can do now to have a job you truly enjoy.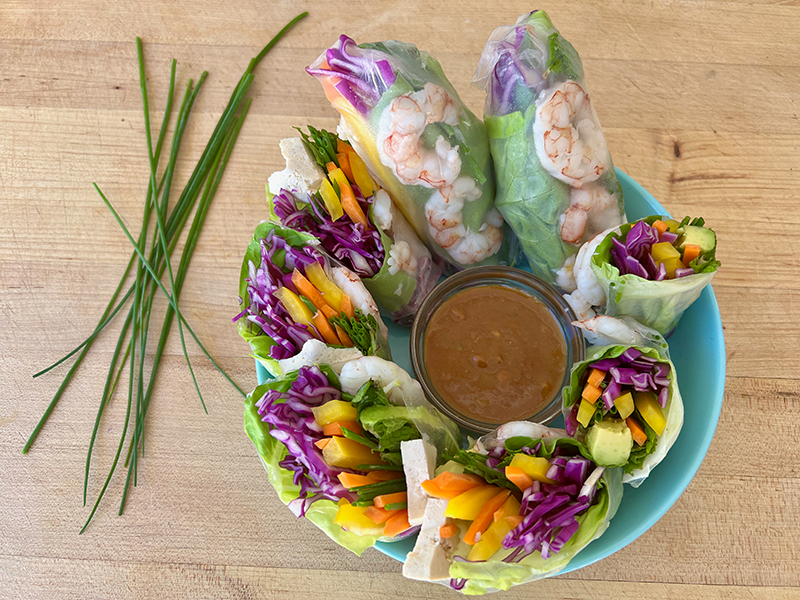 WHAT | Holistic Chef Program Webinar | Online Cooking Class
DATE | Wednesday, July 13, 2022
TIME | 10:00am – 11:00am PDT
WHERE | Online (Zoom link will be sent after we have received your RSVP!)
Complete the form below to RSVP for this complimentary Holistic Chef Program Webinar. We'll reach out to you with details on how to join.