Mushrooms, in combination with aromatic herbs and vegetables, lend a rich, earthy flavor to this stock that can be used in vegetarian dishes as an alternative to meat stocks.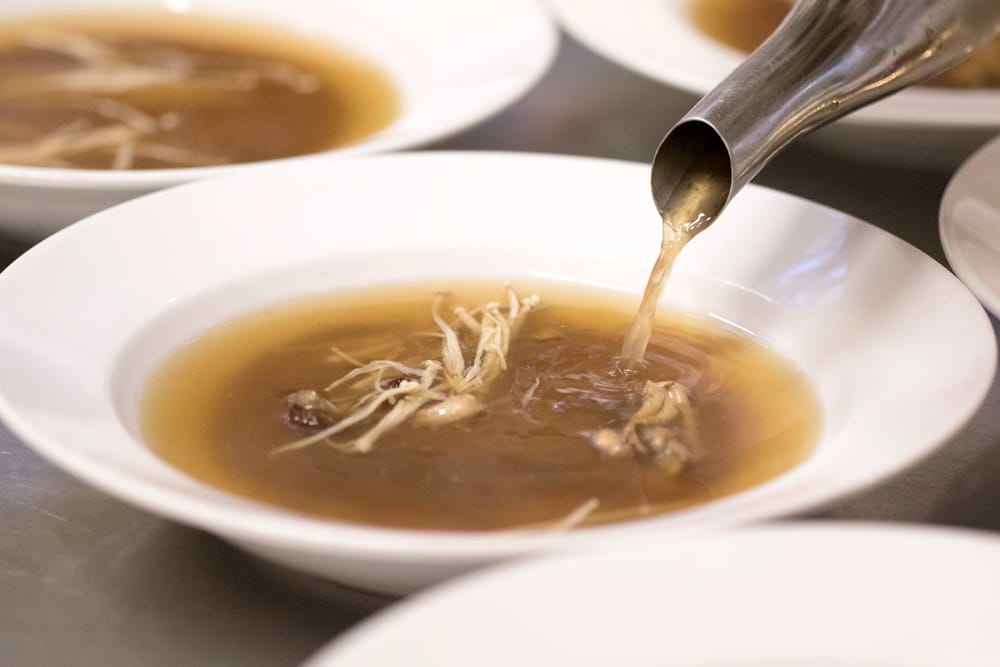 [b]Mushroom Stock[/b]
Author:
Ingredients
1 1/2 Tbs olive oil
1 medium yellow onion, coarsely chopped
1 medium leek, sliced
4 cloves garlic, lightly crushed
1 oz dried shiitake mushrooms, or other dried wild mushrooms
1/2 lb crimini mushrooms, coarsely chopped
2 small carrots, coarsely chopped
6 sprigs parsley
3 sprigs thyme
2 leaves sage
2 sprigs oregano
2 bay leaves
1/2 tsp peppercorns
2 1/2 qt water
Instructions
Heat olive oil in a stock pot over medium heat. Add onions, leek, garlic, and dried mushrooms. Cover and cook over medium heat for 15 minutes.
Add remaining ingredients and cover with water. Simmer uncovered for 1 hour.
Strain stock, pressing as much liquid as possible from vegetables.
Cool and store in refrigerator or freezer.