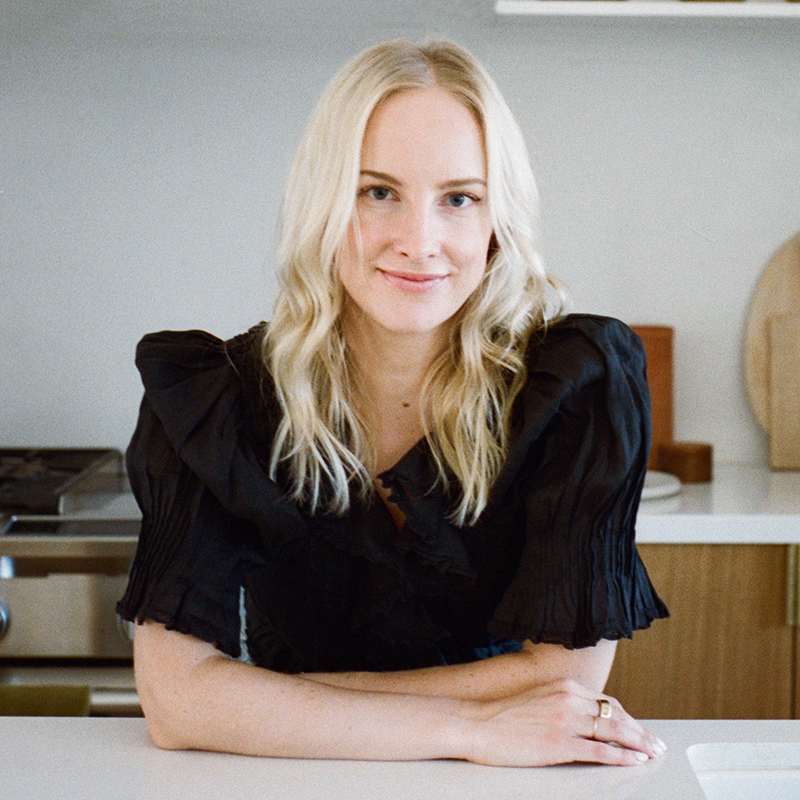 Alyssa Bergerson is a graduate of our Nutrition Consultant Online Program. Like many other alumni, Alyssa found that everything she learned at Bauman College helped better herself, allowing her to truly help others.
Learn how Alyssa changed her relationship with food and turned her passion into her profession below.
Rebuilding My Relationship with Food
For years, my definition of health was tied to my weight and appearance. After trying every cleanse under the sun, bingeing then dieting and fixating on food along with 10+ years on birth control, acne, you name it – my gut and my mind were not where they should be. Always fixated on the result, I did not understand that real results come with focusing on the root cause and the process.
I needed to make a change. For me, that started with rebuilding my relationship with food. For hours, I would read about nutrition, talk to functional doctors, listen to podcasts and consume everything I could. It was time to formalize what I was learning.
My experience and knowledge could be used to help others. I wanted to really get a deeper knowledge and foundation, which led me to Bauman College.
Food is Nourishment and a Building Block of Being Well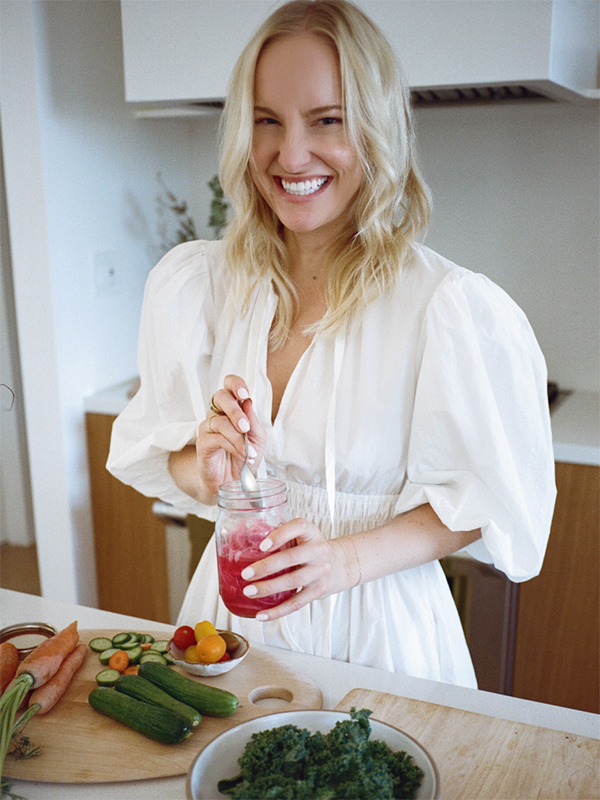 One of my closest friends went through the program ahead of me and I was so inspired by what she was learning and applying to her own life that I wanted to follow her path.
I always shared my knowledge on health and wellness with friends and family. Eventually, I realized I could turn this into a career. Bauman College and the concept of eating for health has given me an excellent foundation for my practice.
I always had an interest in nutrition and health. However, I also struggled with my relationship with food for many years. Going through Bauman College allowed me to see food as nourishment and a building block of being well, rather than something to control and fear.
Understanding nutrition and health on a cellular level is so important. Especially when you are working with clients who are dealing with a range of personal health issues. I loved understanding all aspects of the body in a deeper way.
Food can Truly Support the Healing Process
A few months into the program I realized I wanted to pursue 1:1 nutrition and health coaching and I have been slowly building my practice. What I do is focus on working with clients to get to the root of any issue through awareness, education, setting attainable goals and making healthy food and lifestyle choices that can nourish and support them and fit into their daily life. I am excited to continue learning and help my clients reach their optimal well-being by focusing on small changes that can lead to incredible, lasting results.
Lately, I have started coaching private clients in nutrition and wellness over the past few months. What I love about coaching is being able to focus on the process, rather than the destination with each client.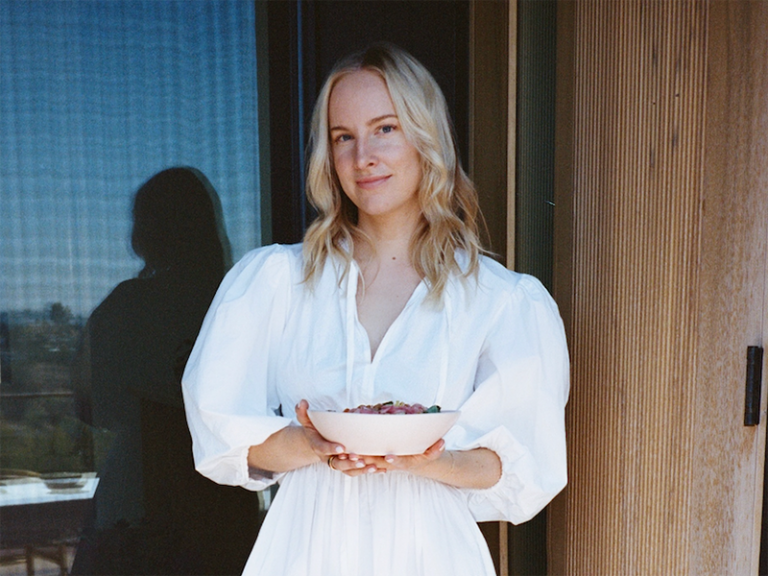 While we work towards their goals, I like opening up their minds to how food can truly support the healing process, how small changes in diet and lifestyle can lead to lasting results and helping them understand how mind and body are connected. Once we focus on foundational nutrition so many things can fall into place.
Live Your Values and Everything Will Fall Into Place
My biggest advice is to live your values and everything will fall into place. If we are truly practicing what we are learning in our own lives — food as medicine, mindfulness, movement — all the components of living well, then we will be able to pass that knowledge on to clients, friends, family, co-workers.
We have the power to change how people feel about themselves and help them live longer, happier and healthier.
Connect with Alyssa Bergerson via her website, alyssabergersonwellness.com or on Instagram @alyssabergersonwellness
Have Work You Love
Get the details on how to become a Holistic Chef or Nutrition Consultant through Bauman College's ONLINE programs! Contact us to connect with an Admissions Representative today.