This easy-to-make quick bread is not only gluten- and grain-free, but it is also high in healthy fats and protein! A perfect nutritious and delicious snack.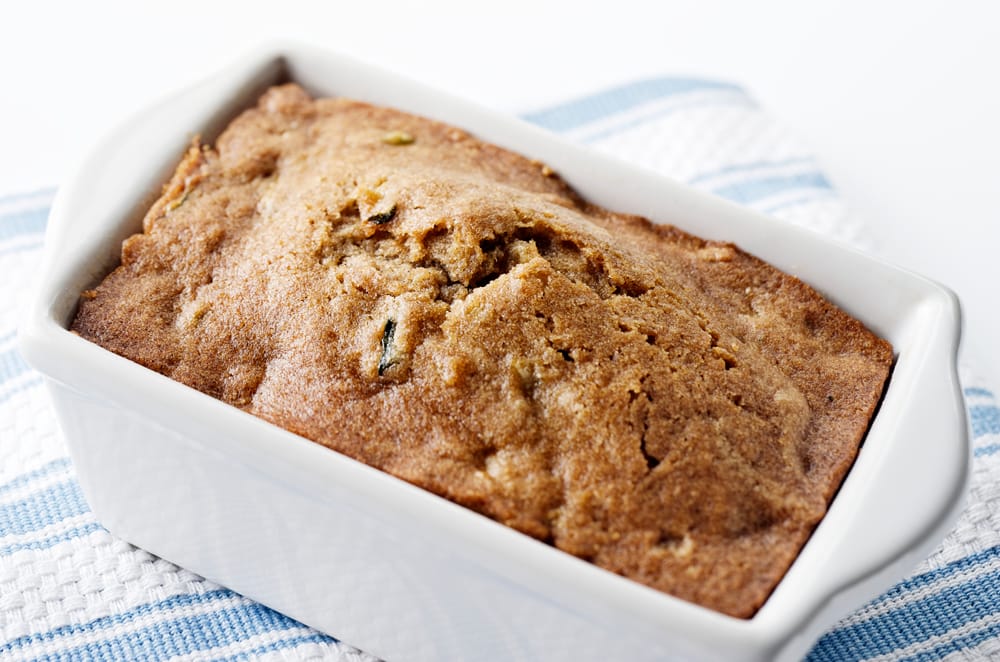 Peanut Butter Zucchini Quick Bread
Ingredients
1 cup peanut butter, unsweetened
2 large eggs
1 Tbs vanilla
⅓ cup + 1 tsp coconut sugar, divided
½ tsp salt
1 cup zucchini, grated, about 1 large zucchini
½ cup chocolate chips
1 tsp apple cider vinegar
½ tsp baking soda
Instructions
Preheat oven to 400°F.
Grease glass bread pan and set aside.
In a large mixing bowl add peanut butter, eggs, vanilla, ⅓ cup coconut sugar, and salt. Using an electric mixer, combine ingredients until thoroughly mixed.
Squeeze zucchini to extract excess water—otherwise bread will be too moist.
Fold in zucchini and chocolate chips.
Fold in apple cider vinegar and baking soda.
Pour batter into prepared bread pan. Sprinkle remaining teaspoon of coconut sugar on top of loaf and place in oven.
Bake for 45–50 minutes. A knife inserted into the center may be slightly moist. This is normal. Allow to cool, serve, and enjoy!
Notes
The bread will keep for 2–3 days at room temperature in a sealed container. If you are not able to consume it within this time frame, it freezes beautifully.

Allergens: peanuts