Cactus Pears
The cactus pear or prickly pear is the fruit of the Opuntia cactus and can be used in salsas, smoothies, or this delicious agua fresca recipe from Decolonize Your Diet. Low in calories and fat and high in vitamin C and magnesium, cactus pears can be found at the Yerena Farms stand at the Ferry Plaza Farmers Market in San Francisco on Tuesdays and Saturdays.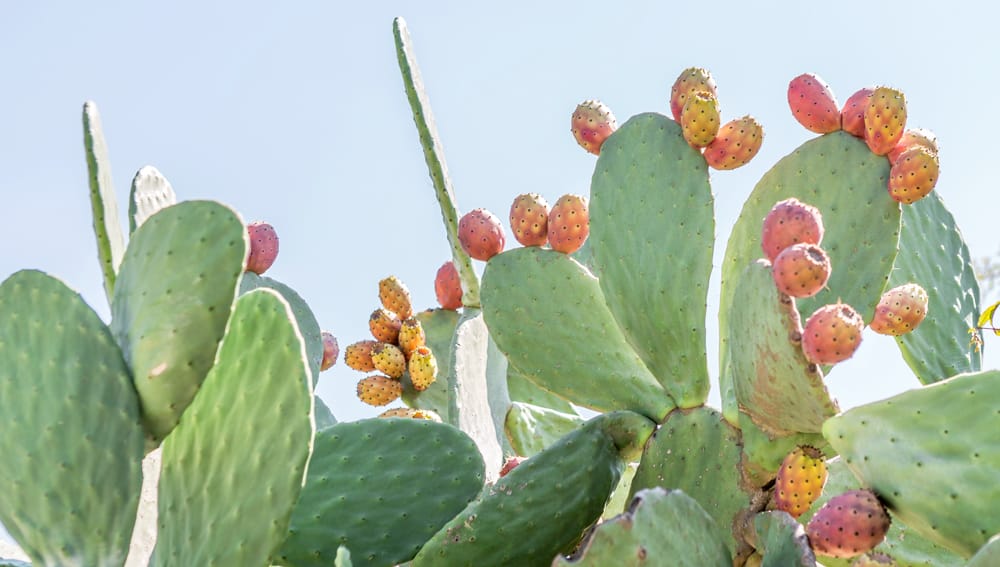 How to Peel a Prickly Pear
To safely remove the prickles (called glochids), handle the fruit with heavy gloves, slice off both ends, and make a lengthwise cut down the body of the pear. Then use your fingers to gently peel off the outer skin to reveal the fruit inside.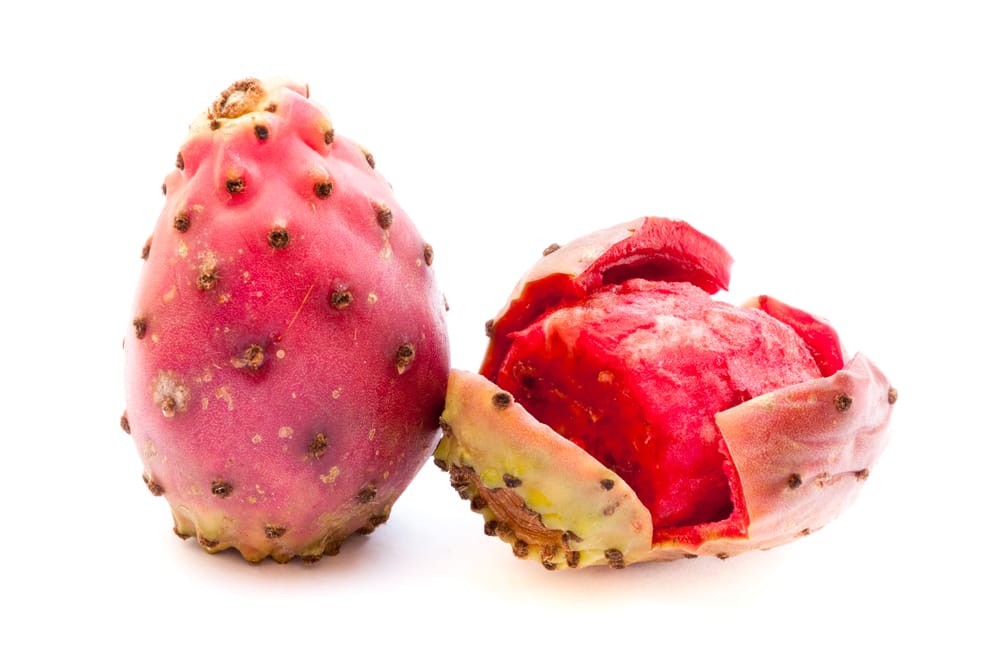 [b]Prickly Pear Chia Fresca[/b]
Author:
Ingredients
4 cups cold water
2 Tbs lime juice, freshly squeezed
1 Tbs raw honey
2 red prickly pears, peeled
1 tsp chia seeds
1 lime, thinly sliced into 8 rounds
Instructions
Blend 4 cups cold water, lime juice, honey, and prickly pears. Strain through a fine sieve to remove seeds. Stir in chia seeds.
Refrigerate for at least 10 minutes to allow chia to gel. Stir again with a long spoon. Serve chilled with lime slices.