Purslane is a crunchy and tart weed that packs a nutritional punch. It is high in vitamin E, vitamin C, beta-carotene, and omega-3 fatty acids (ALA). Beets provide important minerals like phosphorous, potassium, magnesium, and calcium.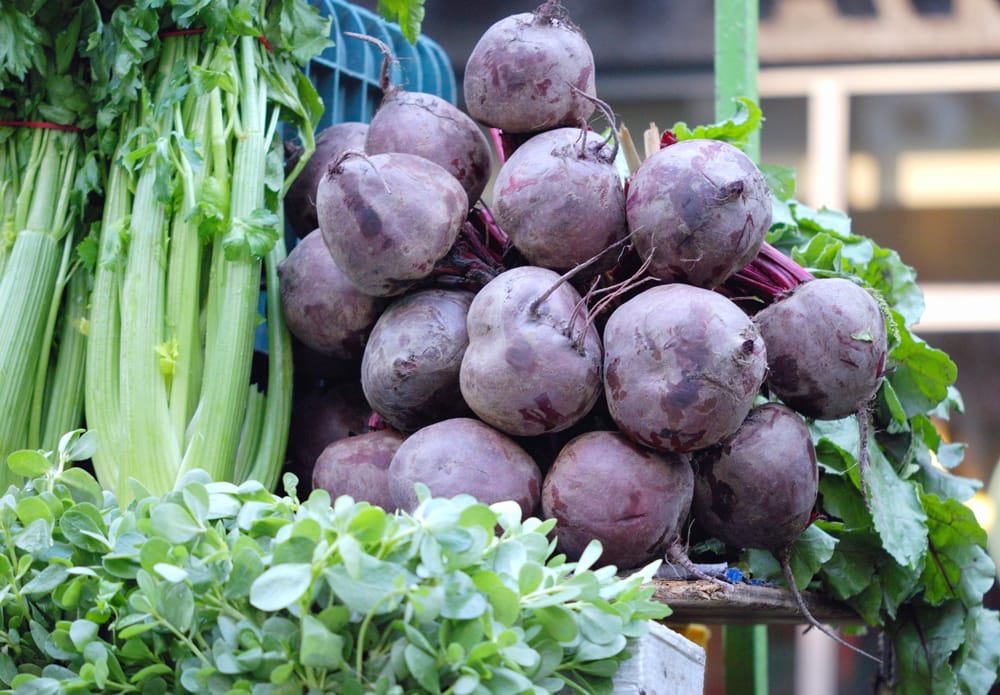 [b]Purslane Salad With Baked Beets[/b]
Author:
Ingredients
5 medium beets
1 cup olive oil, divided
2 sprigs fresh rosemary
3 cloves garlic, divided, 1 clove crushed
sea salt, to taste
1/2 cup walnuts
1–2 Tbs maple syrup or date molasses
7 oz feta cheese, crumbled
1 1/2 lb purslane (or arugula)
1/4 cup pomegranate molasses
black pepper, freshly ground
Instructions
Preheat oven to 350ºF. Combine beets, 1/2 cup of olive oil, rosemary, 2 cloves garlic, and salt in a bowl. Place on a parchment-lined baking sheet, cover with foil, and bake for 90 minutes. Let cool, then slice beets into rounds and season with the oil from the baking sheet.
Roast walnuts in the oven for 5–7 minutes at 300ºF. Gently heat the maple syrup or date molasses in a pan and mix in the baked walnuts. Use just enough syrup to make walnuts crispy and lightly sweet.
Mix feta cheese and walnuts with the washed purslane and spread over the sliced beets on a serving platter.
Prepare the dressing by whisking together the remaining 1/2 cup olive oil, pomegranate molasses, crushed garlic, sea salt, and freshly ground pepper. The pomegranate molasses is slightly sour and will balance the flavor of the sweet beets. Drizzle dressing over salad.
Notes
[b]Allergens:[/b][br]nuts[br]dairy