This raw cobbler is still as comforting as the baked version. Nut crusts are a staple in raw desserts, so learning how to make a basic, go-to nut crust will be useful in many applications. High in healthy fats, vitamins, and phytonutrients, this raw dessert is a nutritious way to top off a meal.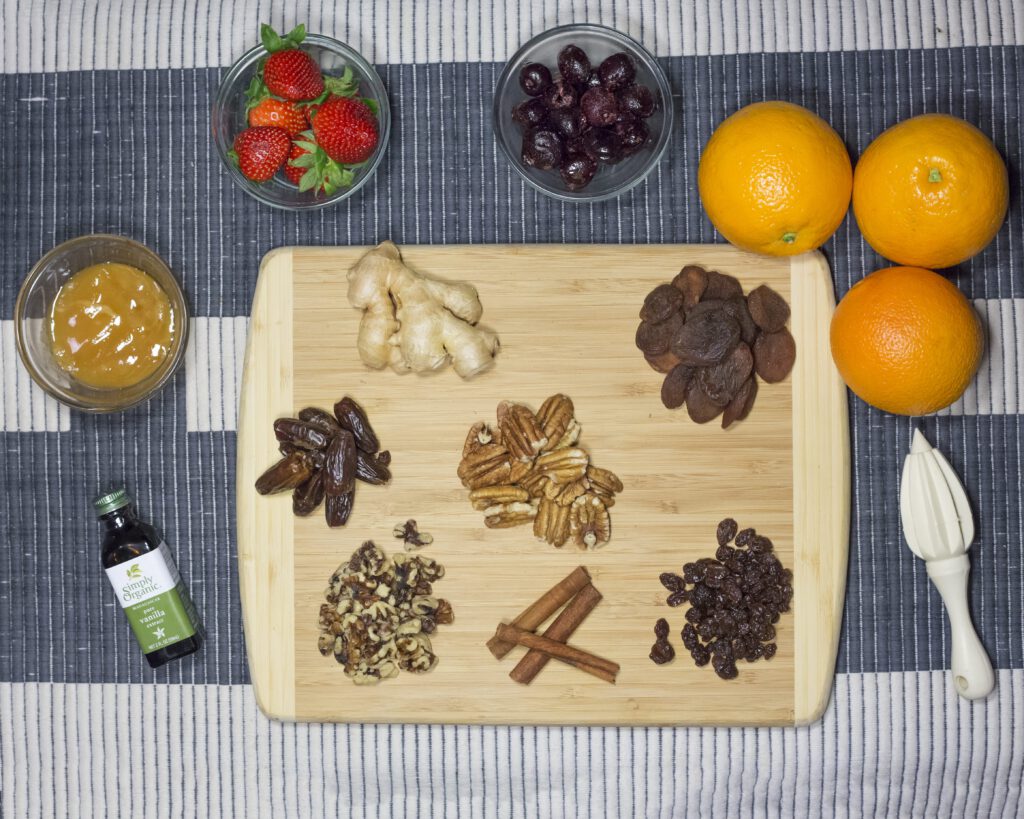 [b]Raw Spring Fruit Cobbler With Cherry Coulis[/b]
Author:
Ingredients
1/2 cup cherries, fresh or frozen, pitted
1/3 cup orange juice
2 Tbs orange zest, more as desired
2 Tbs raisins
1/4 tsp salt, plus 1 pinch
3 medium dates, pitted
2/3 cup walnuts
2/3 cup pecans
1/2 tsp cinnamon
1 tsp vanilla extract, divided (optional)
1 cup apricots, thinly sliced
1 cup strawberries, thinly sliced
1 tsp lemon juice
1 tsp raw honey (optional)
1/4 tsp ginger, grated
Instructions
[b]For the Coulis[/b]
Place cherries, orange juice, zest, raisins, and 1 pinch salt in a bowl and let sit until raisins soften slightly, about 30 minutes. Set aside. In the meantime, prepare crust and filling.
When raisins have softened, add mixture to a blender and purée on high until smooth.
[b]For the Crust[/b]
Add dates to a food processor and pulse until broken up. Add walnuts, pecans, cinnamon, 1/4 teaspoon vanilla, and remaining 1/4 tsp salt, and pulse until combined and nuts are slightly chunky. Set aside.
[b]For the Filling[/b]
Add apricots and strawberries to a medium bowl.
Combine lemon juice, honey, ginger, and the remaining 3/4 teaspoon vanilla in a small bowl until well incorporated, then pour mixture over fruit and mix well.
[b]To Assemble[/b]
Split crust/topping mixture into two portions. In each tart pan, sprinkle one portion of nut mixture on bottom and press down to create a compact, even layer. Evenly distribute filling and then top with the remainder of nut mixture. Refrigerate until ready to serve.
When ready to serve, remove tarts from pans, and drizzle coulis on plate beneath and/or on top of individual portions of the dessert.
Notes
[b]Allergens:[/b][br]nuts