Roasted Brussels Sprouts
This recipe boasts nutrient-dense Brussels sprouts, which belong to the Brassica oleracea family, and have anticancer, antioxidant, antibiotic, and antiviral properties. One cup contains 124% of the recommended daily value of vitamin C. Roasting brings our their natural sweetness, but be sure not to overcook them because they will begin to taste bitter.
Walnuts Love You Back
Walnuts contain arginine, an amino acid that relaxes blood vessels and prevents plaque build-up in the arteries. To preserve the healthy fats that support the cardiovascular system, the walnuts are toasted on low heat.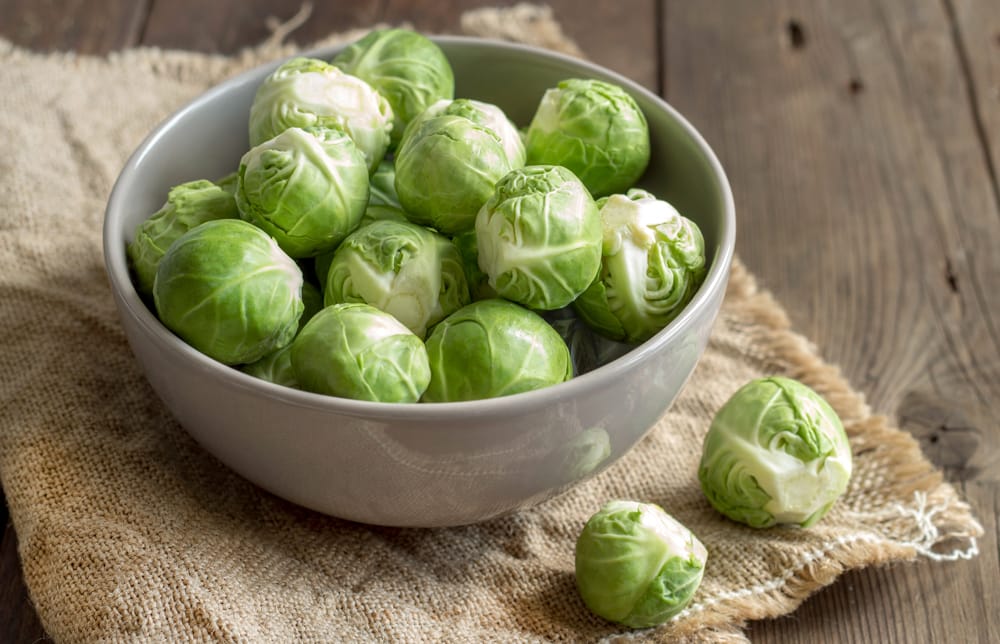 [b]Roasted Brussels Sprouts With Toasted Walnuts + Dijon Vinaigrette[/b]
Author:
Ingredients
1/4 cup shallots, minced
3 Tbs white wine vinegar
2 Tbs water
1 Tbs Dijon mustard
1 1/2 tsp salt, divided
1/4 tsp black pepper
3 Tbs flax oil
1/2 cup walnuts, halved lengthwise
2 Tbs unsalted butter, cut into pieces
1 lb Brussels sprouts, preferably small, trimmed and halved lengthwise
1 lb Belgian endive, cut crosswise into 1/2 inch slices
6 oz frisée, trimmed and torn into bite-size pieces
Instructions
For the Vinaigrette: Whisk together shallots, vinegar, water, mustard, 1/2 tsp salt, and pepper in a small bowl; then add oil in a slow stream, whisking to emulsify.
For the Salad: Preheat oven to 200°F. Lay walnuts on a sheet pan and toast in oven until fragrant, about 15 minutes. Set walnuts aside and raise heat in oven to 350°F.
Melt butter in a large, shallow baking pan (1 inch deep) in lower third of oven, about 3 minutes. Toss sprouts in pan with butter and remaining 1 tsp salt. Arrange sprouts, cut sides down, in 1 layer and roast in lower third of oven until undersides of sprouts are golden, about 20 minutes.
Whisk vinaigrette, then transfer warm sprouts to a large bowl. Toss with walnuts, endive, frisée, and enough vinaigrette to coat. Serve immediately.
Notes
[b]Allergens:[/b][br]nuts[br]dairy