A simple and quick vegetarian version of Moroccan tagine. This combination of vegetables with sweet dried apricots and warming exotic spices makes this dish perfect for cold weather.
The tagine is served over couscous, a grain dish made from semolina wheat, a staple food of North Africa that was developed by some of the first inhabitants of Morocco, the Berbers.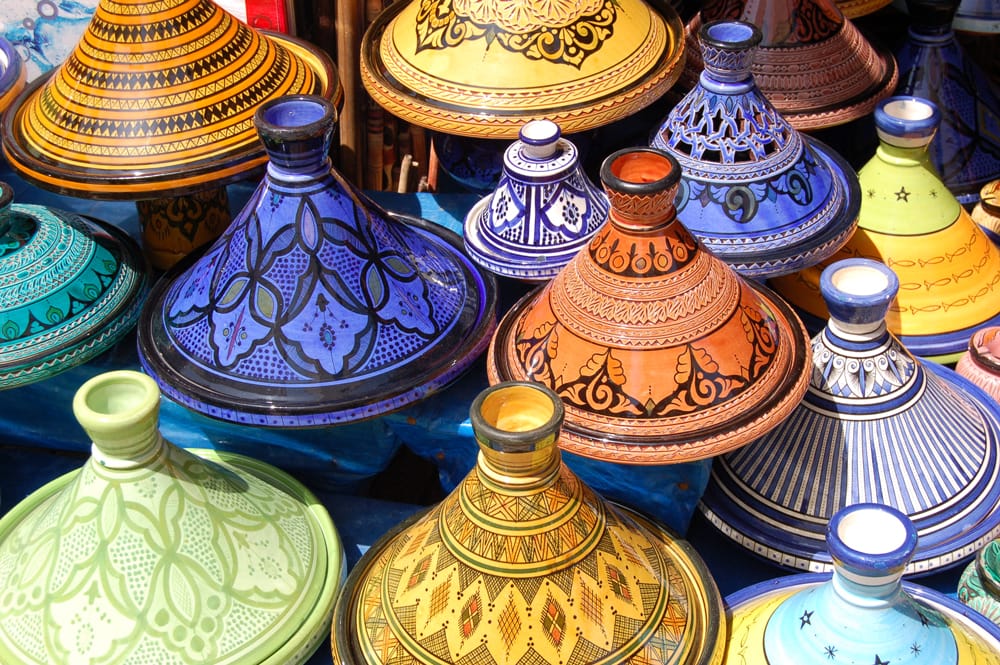 [b]Root Vegetable Tagine[/b]
Author:
Ingredients
2 yams or sweet potatoes, medium dice
2 Tbs butter or olive oil, divided
1/2 tsp smoked paprika, divided
sea salt
1 Tbs Ras el Hanout
1/2 Tbs ground ginger
1/4 tsp ground black pepper
1/8 tsp cayenne pepper
1 pinch saffron strands, diluted in water, wine, or broth
1 onion, diced
2 cinnamon sticks
2 carrots, sliced on a bias in 1/4-inch slices
2 cloves garlic, thinly sliced
2 cups vegetable stock, divided, more if needed
1 lb green beans, trimmed and cut into thirds
2 cups cauliflower florets
1 cup peas, fresh or frozen
1/2 diced tomatoes, with juice
1/2 cup dried Turkish apricots, diced
1/4 cup cilantro, chopped
2 tsp lemon juice
1/2 cup toasted pistachios, roughly chopped
Instructions
Preheat oven to 375ºF.
Combine yams, 1 Tbs fat, 1/4 tsp of the paprika, and a pinch of salt. Place in a single layer on a parchment-lined baking sheet and roast for 25–30 min. until tender.
Combine Ras el Hanout, ginger, black pepper, remaining 1/4 tsp paprika, cayenne, and a large pinch of saffron diluted in liquid. Reserve.
Heat a large sauté pan over medium heat and melt remaining 1 Tbs of fat. Add onion, spice blend, cinnamon sticks, and a pinch of salt. Cook until soft, stirring for approximately 5 minutes. Add carrots and sauté another 5 minutes. Add garlic and sauté another minute.
Deglaze with 1/4 cup of the stock.
Add green beans, cauliflower, peas, tomatoes, apricots, and 1 3/4 cup stock. Bring to a boil and then reduce to a simmer for 10–15 minutes or until vegetables are tender. Add roasted yams and simmer 2 minutes. Remove cinnamon sticks.
Optional: prepare 2 cups couscous as indicated and drizzle with olive oil.
Before serving, add cilantro and lemon juice and stir to combine. Season to taste and garnish with pistachios.
Notes
[b]Allergens:[/b][br]nightshades[br]tree nuts[br]gluten