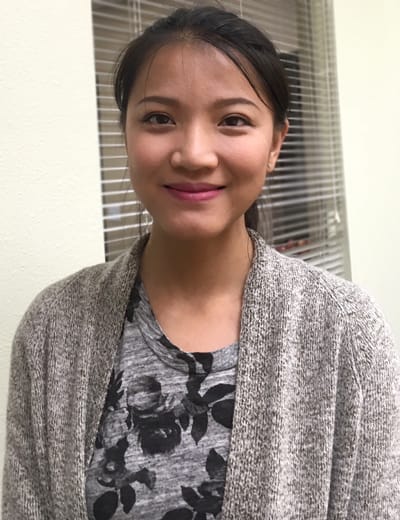 My name is Shelly Chang and I've completed both the Natural Chef and Nutrition Consultant programs. I grew up in Vancouver, British Columbia, and moved to the Bay Area for work in 2013. A finance professional by trade, I am accustomed to working in a fast-paced, deadline-driven environment. Years of stress and poor eating habits led me to pursue an education in holistic health, as I wanted to learn how to use food to help recover my energy levels and overall health.
I enjoyed learning the science behind different nutrient groups and culinary techniques. It was fascinating to understand the profound impact food has on our mood, energy, and productivity. Beyond providing energy to fuel our daily activities, I was excited to learn that food is the best safeguard against and medicine for chronic illness.
Throughout the programs, I was exposed to research in food science that had not been publicized in mainstream media and learned how important it is to keep an open mind and bring a lot of rigor to your own research. When it comes to finding a dietary regimen that works best for each of us, no one knows our own bodies better than we do!
I am still exploring ways to put my holistic health education into practice. I plan to start volunteering as a small business advisor in the local and sustainable food industry. This will allow me to combine my finance skills and nutrition education to serve a need in the food community.
Throughout the programs, I learned about many new ingredients and their healing properties and developed a number of recipes including this stir-fry recipe.
Chicken, Black Fungus + Mushroom Stir-Fry
I created this recipe while experimenting with black fungus, a dark mushroom native to Asia that is widely used in Asian cuisine and Chinese medicine. Black fungus promotes heart health and is known to improve circulation due to its ability to inhibit blood clotting. It also has a hypoglycemic effect on the body.
Black fungus has a neutral flavor and slightly crunchy texture, making it a versatile ingredient. It is often added to cold plates, cooked dishes, and soups. I created this Asian-fusion recipe with the aim of introducing black fungus to a broader audience.
Chicken, Black Fungus + Mushroom Stir-Fry
Author:
Ingredients
6 oz boneless skinless chicken breast
salt and pepper, to taste
1 cup dried black fungus
2 cups water
3 scallions
2 Tbs olive oil, divided
1 Tbs rice vinegar
8 cremini mushrooms, quartered
½-inch piece ginger, minced
1 cup chicken or vegetable stock
½ bunch cilantro, chopped
1 tsp toasted sesame oil
¼ tsp red chili flakes
Instructions
Season both sides of chicken breast with salt and pepper. Set aside for 15 minutes to marinate while preparing other ingredients.
Soak black fungus in warm water for 5 minutes. Fungus will expand once rehydrated. If fungus comes in big pieces, slices into smaller, 1-inch pieces. The edges will curl up after cooking.
Prepare scallions by separating white stalks from long green leaves. Remove and discard the root end and mince the remaining white stalk. Chop green leaves into ½-inch long pieces.
Cut chicken breast into bite-size cubes, measuring about ½-inch.
In a large pan over medium heat, add 1 tablespoon olive oil, then add chicken pieces. Cook until browned on both sides, about 1 minute. Remove chicken from pan and set aside. Without turning off heat, add rice vinegar to deglaze pan.
Add 1 tablespoon olive oil, fungus, mushrooms, ginger, and white stalk of scallions to the pan. Cook for about 1 minute, then add chicken pieces back into pan, along with 1 cup of stock. Continue cooking until all ingredients are cooked through and liquid has reduced, about 5–7 minutes.
Stir in cilantro and green scallion pieces, saving some for garnish. Add sesame oil, red chili flakes, salt, and pepper to taste. Remove from heat.
Garnish with cilantro and green scallions. Serve warm over short-grain brown rice or quinoa.
Notes
Allergens: nightshades