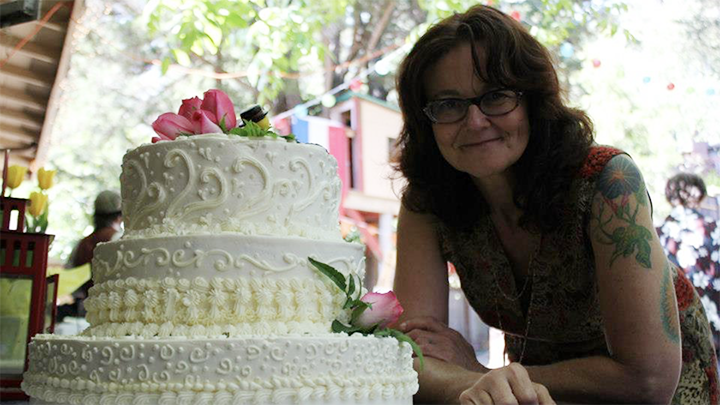 Today's Staff Spotlight focuses on Margy Sommer, Holistic Chef Instructor at Bauman College. Read as Margy describes her adventure, blending her complimentary careers as a Pastry Chef & Massage Therapist into work she LOVES!
I had a career as a Pastry Chef that I loved 30 years ago. I was very accomplished. I have baked for Orson Welles, Prince, and Joan Baez, to name a few. It was a career of love and passion, but it was before I discovered Bauman College.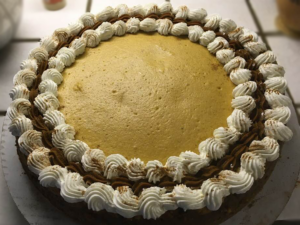 Unfortunately, I injured my back cooking a 100-pound vat of apple pie filling, a job I was physically not suited for, 2 cases of apples in a huge steam kettle. In trying to recover from my injury, I started to focus on my health. In the '80s, the cooking industry was not a healthy environment. I was devastated as I could not find a way to work and care for my injury. I saw a lot of addiction in kitchens, and I was turning away from all that. It was very difficult to leave a career I love, but I found another and have been a Massage Therapist and Instructor of massage therapy for almost 30 years now.
When National Holistic Institute (NHI) acquired Bauman College in August 2020, I offered to assist them in their program development in any way I could. I had worked on an encyclopedia of baking in my cooking career. I had the wonderful opportunity to assist in editing the Holistic Chef Culinary Program. I was AMAZED at the instructors' level of expertise at Bauman College and the body of work they create. The recipes, handouts, and videos are thoughtful.
NHI's recent acquisition of Bauman College allows Margy to combine the careers she loves as a Massage Therapy Instructor AND Holistic Chef Instructor! Learn more about NHI's Massage Therapy Program or our Advanced Neuromuscular Therapy Program.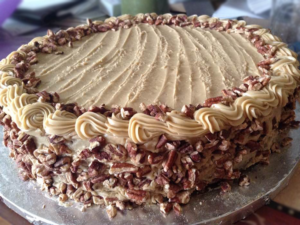 As a lifetime lover of cooking and the theory behind cooking, I can truly say that the Holistic Chef Culinary Program is comprehensive. There is something for everyone. The recipes are DELICIOUS, the selection of ideas is vast and creative, and above all, useful and conscientious about the environment and ALL populations. I have had the HONOR of helping write the baking program.
This has given me a full circle to a full heart back to the work I loved and lost a long time ago. Donning a chef's coat to film some educational cake decorating videos was a tearful moment. I am incredibly grateful to this program for showing me the RIGHT SIDE of the cooking industry. The attention to detail in sustainability and health is uplifting. The love of food and cooking truly shines through in the creative detail these wonderful chefs have created. I would encourage ANY aspiring chef to START HERE. Nice to circle back to more work that I love!!
Have Work You Love
Get the details on how to pursue a career as a Holistic Chef through Bauman College's 12-month ONLINE culinary school! Contact us to connect with an Admissions Representative today.