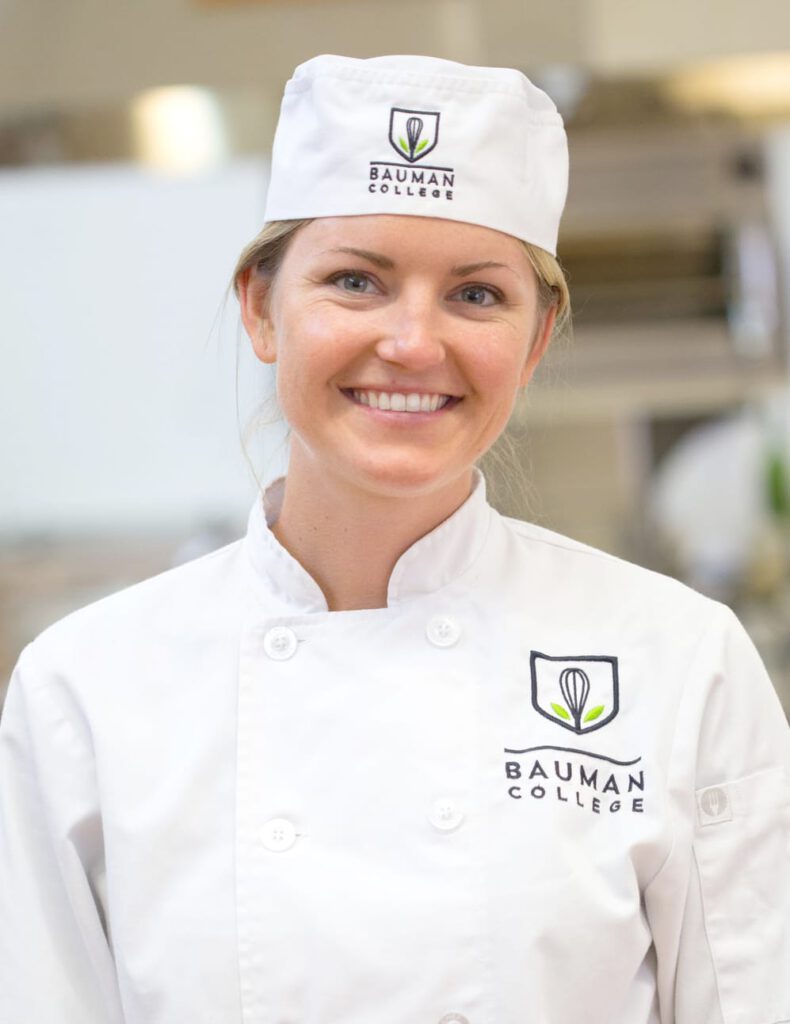 My name is China Kruip, and I'm originally from Santa Barbara, CA. I started cooking in college and quickly became passionate about making my favorite recipes more healthy and creating my own recipes.
After 4 years as an account manager in the commercial furniture industry, I was inspired to come to Bauman College specifically because of the school's unique focus on nutritious cooking and sustainable sourcing. This kind of cooking has so much integrity and is hard to find in traditional culinary programs.
I love the program and feel like an entirely different cook than when I arrived. The most interesting skills I've learned are how to build depth and flavor into dishes by salting as I go, searing meat and using the fond, and developing richness through braising. I love that anything can be braised to bring out the incredible flavor.
Follow my journey on Instagram!
Stuffed Summer Vegetable Bites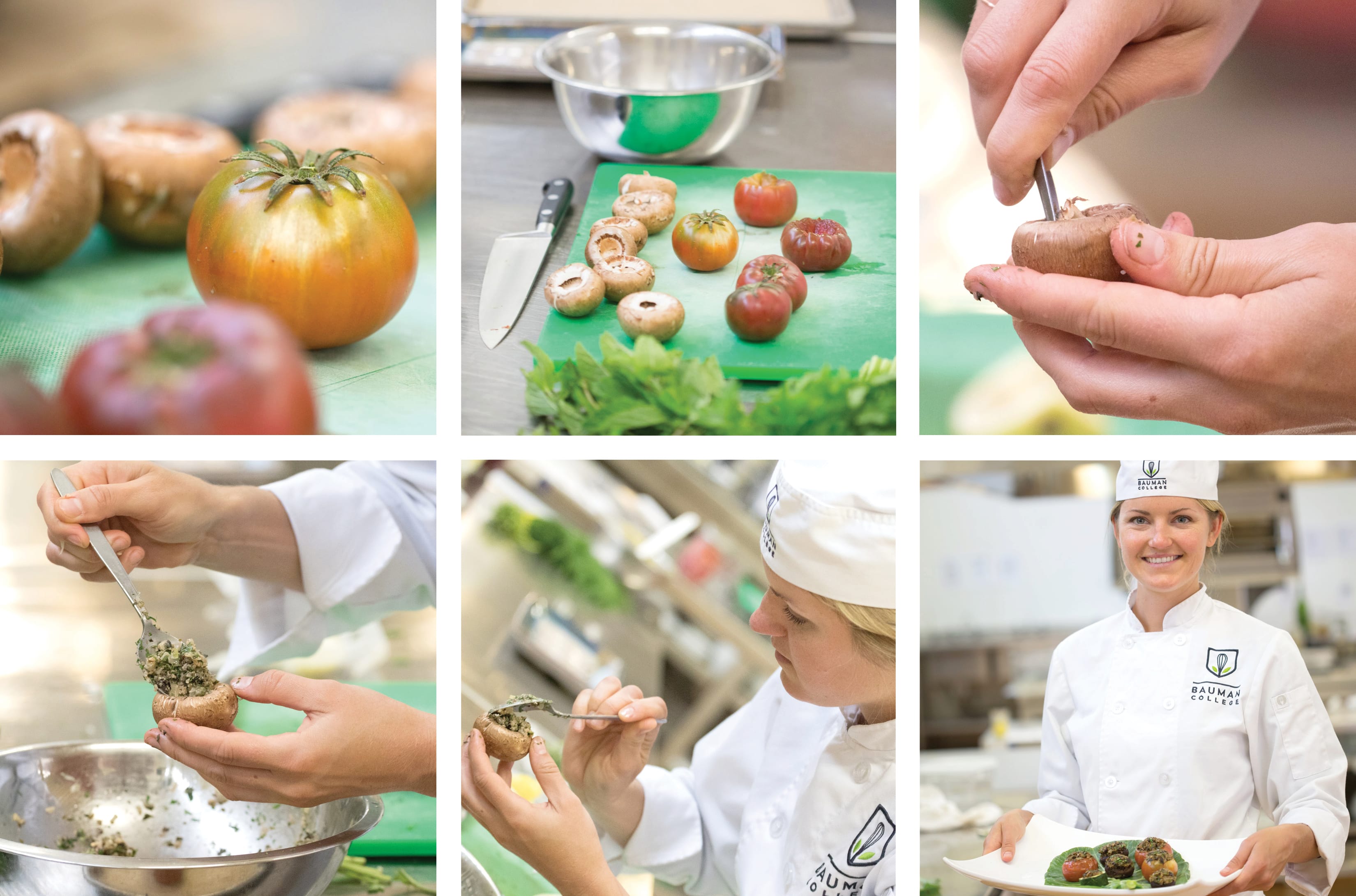 My target audience for the creation of this dish was the working young adult population of San Francisco, who love enjoying a happy hour event, but are looking for healthier options than the standard fare.
Adapted from Plenty by Yotam Ottolenghi, this summertime recipe is vegan and gluten-free and highlights seasonal ingredients. The stuffing in this dish appealed to me because of the delicious, briny flavors of capers and cured olives. I then experimented with vehicles for this stuffing, using mushrooms, zucchini, and tomatoes.
Stuffed Summer Vegetable Bites
Author:
Ingredients
1 lb assorted mushrooms, cherry tomatoes, zucchini
2 Tbs olive oil, plus extra for brushing
1 large onion, finely chopped
2 cloves garlic, minced
1/4 cup wrinkly brined olives, pitted and chopped
1/4 cup walnuts
3 Brazil nuts
3 Tbs chopped parsley
2 Tbs chopped oregano
1 Tbs chopped mint
2 Tbs chopped capers
1 Tbs lemon juice
salt and pepper to taste
Instructions
Preheat oven to 350°F.
Remove stems from mushrooms caps, hollow out hole in cherry tomatoes, and slice zucchini into 2″ rounds.
Partially hollow out zucchini slices into small cups.
Place vegetables onto a parchment paper-lined baking sheet, brush with olive oil, and sprinkle with salt.
To prepare the filling, heat a large skillet with 2 Tbs olive oil. Add onion and sauté 2–3 minutes. Add garlic and cook for another minute, until fragrant.
Transfer onion and garlic to a food processor. Add olives, nuts, herbs, capers, and lemon juice to the food processor and blend until well combined. Taste and adjust salt and pepper.
Fill each vegetable with filling and pack it well.
Roast vegetables until tender, 20–25 minutes.
Serve warm.
Notes
[b]Allergens:[/b][br]nuts, nightshades