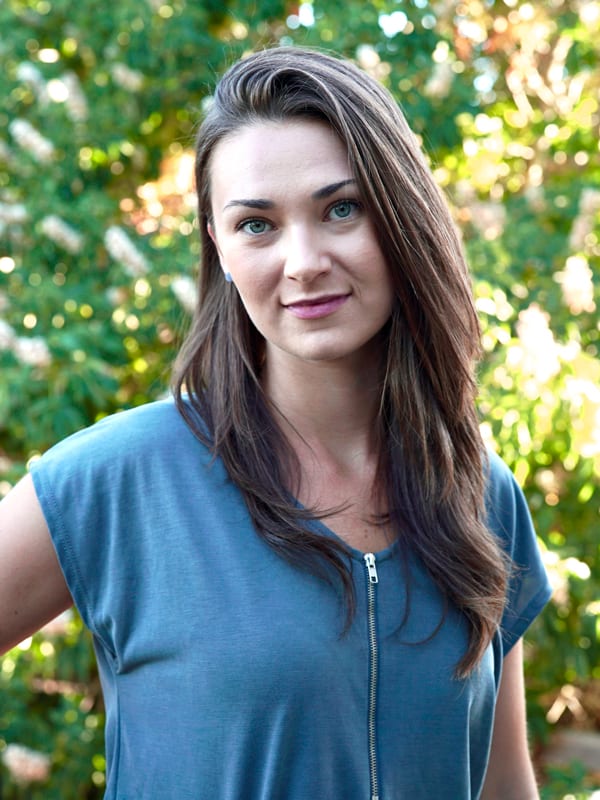 My name is Mollie Lowery and I am enrolled in the Nutrition Consultant Training Program. I am originally from a small town in the Sierra Nevada mountains. My family moved to the Bay Area when I was a teenager. I have always been passionate about health and have felt destined to be a healer. While studying and working in psychology, and overcoming my own health issues through natural medicine, I developed a passion for holistic nutrition and functional medicine. I started looking for a program that would teach me how to help others obtain health and help me follow my dreams of revolutionizing healthcare. Bauman College has exceeded my expectations!
I'm a huge nutrition nerd, so it's been incredibly fascinating to learn things like how we can have an addictive relationship with the foods we have an immune response to, that acid-reflux is caused by too little stomach acid rather than too much, or just about the complexity of all the different nutrients we need for our bodies to function properly. The psychologist in me really loves learning about the coaching aspect of working one-on-one with people and how to effectively guide them through the process of making diet and lifestyle changes to optimize their health. Hearing my instructors share anecdotal experiences of working with clients has been interesting and inspiring.
I am currently offering one-on-one nutrition consulting, hosting a workshop series on gut health, and have been involved with various other health events. I am super excited to host my next workshop which will focus on the gut-brain connection. I will also be formulating some group programs and will offer my services mostly online, so I can be as nomadic as possible. My goal is to host health events and retreats all over the world that incorporate physical, mental, and spiritual aspects of health to create a healing and restorative experience. I am passionate about community and human connection being a pillar of good health, so I would love to eventually open my own healing center with this emphasis. To learn more about me, please visit my website or follow me on Instagram.
I have found that holistic nutrition is one of the most direct ways to help people truly heal. The Nutrition Consultant Training Program at Bauman College is comprehensive and definitely one of the best programs around. It has been amazing for meeting like-minded people, building a community, and learning up-to-date information from the incredible instructors.

Chicken, Vegetable + Bone Broth Soup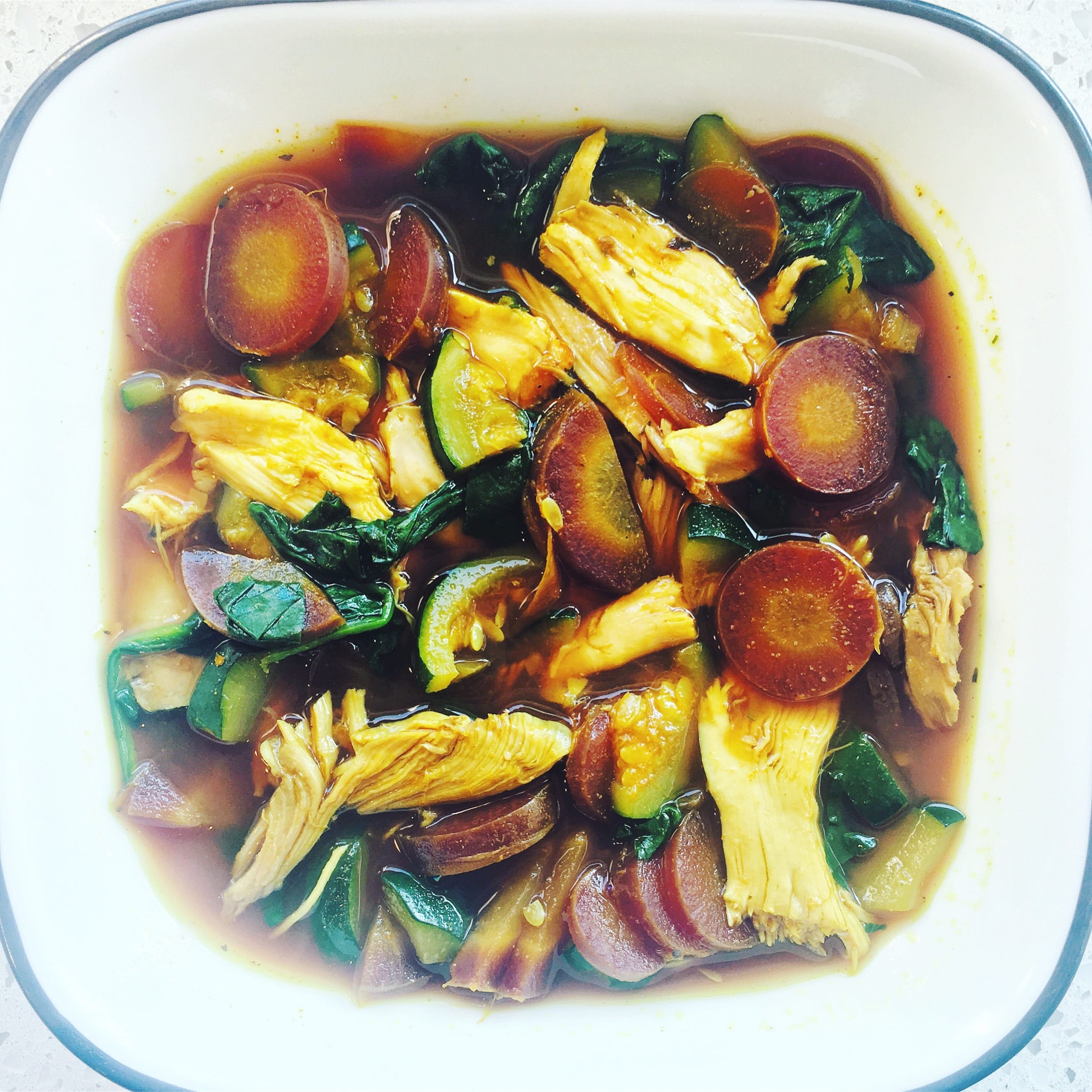 During the program, I discovered one of my favorite health-supportive recipes: Bone Broth. Bone broth soup with vegetables, turmeric, ginger, sea salt, ghee or coconut oil, and dulse is an amazing elixir full of vitamins and minerals that help heal the gut, stimulate digestion, reduce inflammation, and support the immune system. Here is my recipe:
Student Spotlight + Recipe: Mollie Lowery
Author:
Ingredients
Bone Broth
1–2 lbs organic chicken bones
2 Tbs apple cider vinegar
9 cups filtered water, or enough to cover bones or fill a slow cooker
1 tsp sea salt
Soup
6 cups bone broth
2-inch piece ginger, thinly sliced
2-inch piece turmeric, thinly sliced
sea salt, to taste
3 carrots, sliced into half moons
3 small zucchini, sliced into half moons
½ lb raw ground chicken (can also use chopped, cooked chicken)
4 cups spinach leaves
½ cup coconut milk, optional (makes the soup creamy)
Instructions
Bone Broth
Add all ingredients to a slow cooker and cook on low for 24 hours (or 1 hour 20 minutes in an Instant Pot).
Allow to cool, then pour the liquid through a strainer or cheesecloth.
Soup
In a large pot, heat bone broth, ginger, turmeric, sea salt, and carrots on medium-high until boiling.
Reduce to low heat, add zucchini and chicken, making sure to break up chicken with a fork. Simmer for 2–3 minutes. If using cooked chicken, add it at the end.
Add spinach and simmer for another 1–2 minutes.
Add coconut milk, stir well, serve, and enjoy!