These sweet and spicy kale chips are a healthy alternative to the typical potato chip. Kale is high in fiber, which helps remove toxins from the body, regulates carbohydrate metabolism, and can help to prevent colon cancer.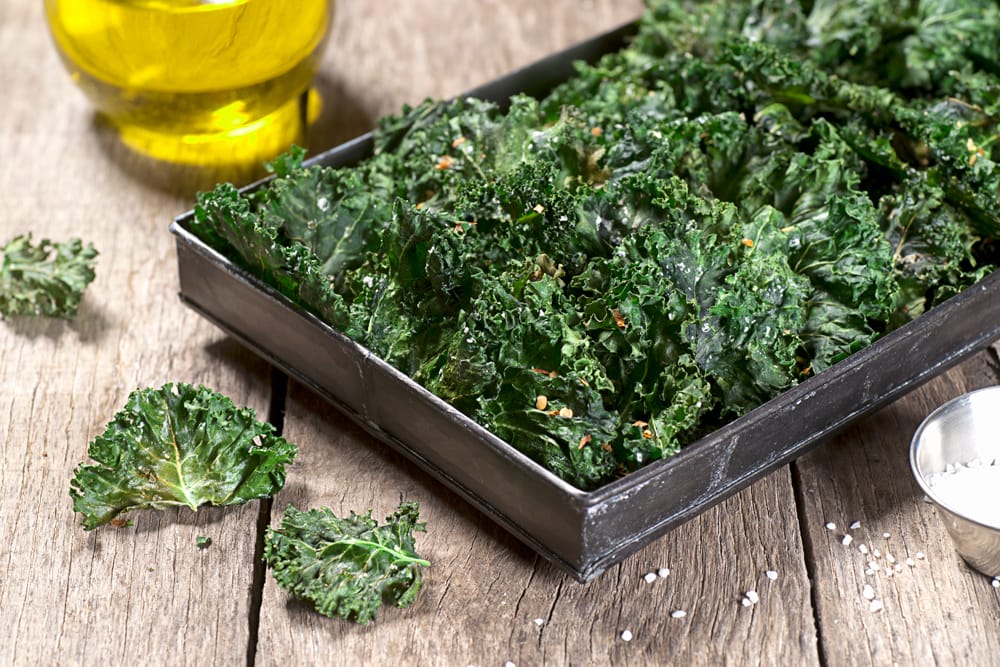 [b]Sweet + Spicy Kale Chips[/b]
Author:
Ingredients
2 bunches kale, stems and ribs removed
2 Tbs almond butter
1 tsp olive oil
2 small limes, juiced
2 Tbs maple syrup, or honey
1 tsp sea salt
1/2 tsp red chili flakes, or more to taste
Instructions
Cut kale into pieces, no larger than 2 inches, and place in a large bowl.
In a small bowl, whisk together almond butter, olive oil, lime, maple syrup, sea salt, and red chili flakes. Pour mixture over kale. Use your hands to gently massage the mixture into kale, making sure each leaf is coated.
Spread kale in an even layer on dehydrator trays and dehydrate at 115°F overnight.
Oven option: Bake kale chips at 300°F on a parchment-lined baking sheet for an hour, rotating chips regularly.
Notes
Allergens:[br]nuts[br]nightshades