Start on your path to becoming a holistic chef!
Join Bauman College on Tuesday, June 6th from 5:30 p.m. to 6:30 p.m. Pacific Time / 8:30 p.m. to 9:30 p.m. Eastern Time for an interactive and fun online cooking class with one of our instructors, Chef Carrie Bonfitto, as she makes Strawberry Silk with Coconut Cream.
This showstopper of a dessert is vibrant, delicious, and healthy enough to eat for breakfast! Dairy-free, gluten-free, vegan, and low-sugar Strawberry Silk works well as a treat for many individuals following a specialty diet.
Chef Carrie will show you how to make this stunning dish as well as demonstrate some professional techniques used.
You'll also have the opportunity to hear from our Admissions and Financial Aid team about our Holistic Chef Program's:
Curriculum
Upcoming classes
Tuition and financial aid
Career opportunities
The demand for holistic chefs continues to grow. Discover what you can do now to have a job you truly enjoy.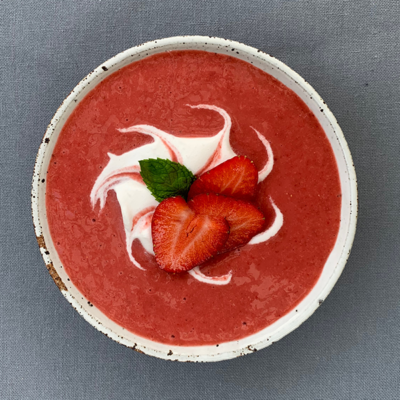 To secure your spot for this complimentary webinar and get the Zoom details, please fill out the form below or text "Strawberry" to (833)793-5286
Complete the form below to RSVP for this complimentary Holistic Chef Program Event. We look forward to seeing you there!