By Salima Saunders, Nutrition Consultant Alumna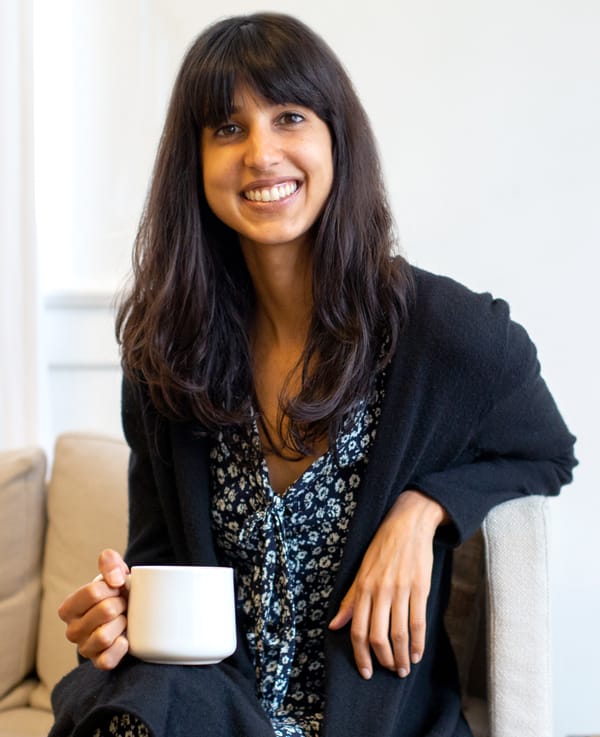 I've always been passionate about nutrition and enjoyed sharing health tips and tricks, but I never thought I could turn this pastime into a career. Then, as a second-year MBA student, I decided to simultaneously pursue my passion for nutrition by enrolling in Bauman College's Nutrition Consultant Program. After about a year of juggling work, business school, and the Nutrition Consultant Program, which included working with clients, it became clear that I wanted to shift my career to focus on nutrition. So, I took a HUGE leap and left the security of my corporate job and predefined path to start my own health coaching business, Live Fully with Salima. I currently work with powerful, driven women who are navigating challenging life changes—beginning new jobs, businesses, families, and more. I help my clients to implement sustainable and actionable dietary changes, stress reduction techniques, and mind-body practices that help them navigate all that life has to offer.
If you are passionate about nutrition but are hesitant like I was, below are a handful of reasons why I recommend taking the leap.
5 Benefits of Attending Nutrition School
1. It provided a supportive, like-minded community
I loved being part of a community that valued food and nutrition as much as I did. Being involved in the Bauman College community—both during the program and afterward through the alumni groups—gave me a space to "nerd out" about all things food- and nutrition-related, without having to bother my poor husband about the newest natural food products or uses for seasonal ingredients.
2. It taught me the importance of the mind-body connection
I learned that our minds and bodies are intertwined and that our thoughts and mental states can greatly affect our physical health. You can be eating all the right foods, but if you are stressed out and not getting adequate sleep your health will suffer. Many people have lost touch with their bodies and don't pay attention to signals such as digestive symptoms or fatigue. Since I work with extremely driven women who are often dealing with these kinds of issues, I am sure to incorporate mindfulness practices into their care plans.
3. It trained me to research and evaluate nutrition information
Through the Nutrition Consultant Program, I learned how to find and interpret credible research studies and data relevant to my clients. Using data-backed research to inform the recommendations I provide to clients makes me feel more confident in my work and enhances my credibility. An important part of my job is to stay up-to-date on the latest research and trends in nutrition and wellness.
4. It prepared me for my dream job in nutrition
My holistic nutrition training not only gave me the nutrition knowledge I sought but also equipped me with the tools I needed to launch my own health coaching business. Before attending Bauman College, I did not think it was possible to make a living working in nutrition, health, or wellness—but now I am doing just that! Starting a business was challenging, but I am now making a positive impact on people's lives, which is the ultimate motivator.
5. It has helped me create a professional network
I am building a network of Bauman College alumni who are practicing in the Los Angeles area and share a passion for helping clients reach their health goals. This supportive network has helped us all to foster personal and professional growth.
About Salima
Salima Saunders is a holistic health coach, entrepreneur, and owner of Live Fully with Salima. She holds an MBA from the University of Southern California and worked in the corporate world for years before making the transition into the wellness space. As a practitioner who fully understands the pressures of working while trying to maintain a healthy lifestyle, Salima is committed to helping powerful, motivated women navigate uncertainty and create a template for living their lives to the fullest. You can follow Salima's journey on Instagram and on her blog.