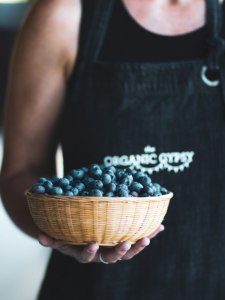 Bridgett Blough, Graduate of Bauman College's Natural Chef Program (now Holistic Chef Culinary Program) is also known as The Organic Gypsy, and offers a wide variety of wholesome, healthy and organic cuisine from locally sourced ingredients. Bridgett Blough lives and breathes farm fresh organics. Born and raised on a farm, the founder and operator of The Organic Gypsy has valued locally grown produce for decades. Bridgett has lived in cities across America and spent summers in rural Alaska, gaining cultural perspective and varied food experiences.
Learn a little more about The Organic Gypsy as she reveals the inspiration behind her business and how Bauman College helped Bridgett have work she loves!
I got the idea to start my business while I was hanging out with other students from Bauman College, near the end of our program. The program was a good fit for me to get a formal education and help me feel qualified to go out on my own.
"It is invigorating for me to know I am changing the food system; one order at a time with local vendors."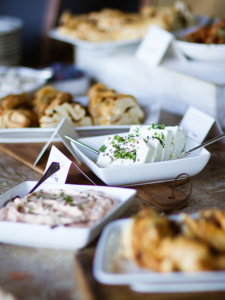 I work for myself! I love being creative at work and supporting our local farms.
Bauman College helped me transition my career into food. Being in a food environment exposed me to different techniques and practices.
Have Work You Love
Get the details on how to pursue a career as a Holistic Chef through Bauman College's 12-month ONLINE culinary school! Contact us to connect with an Admissions Representative today.