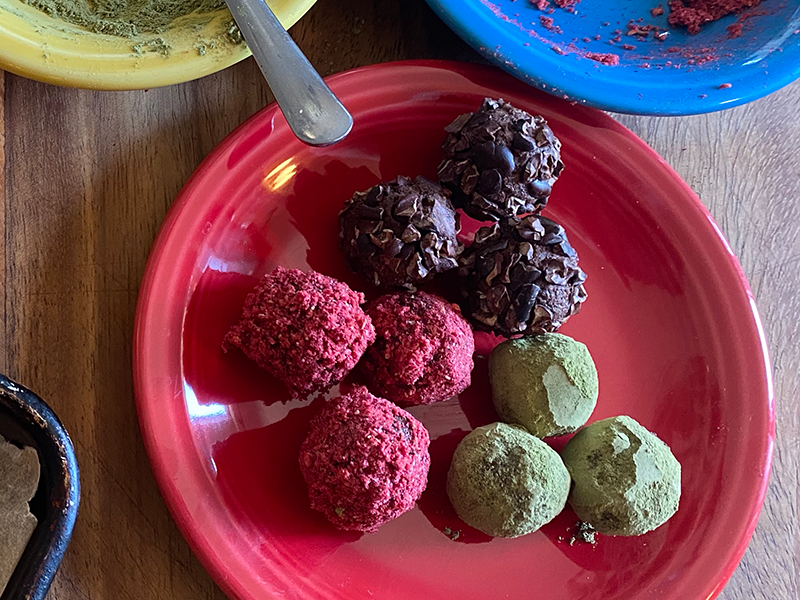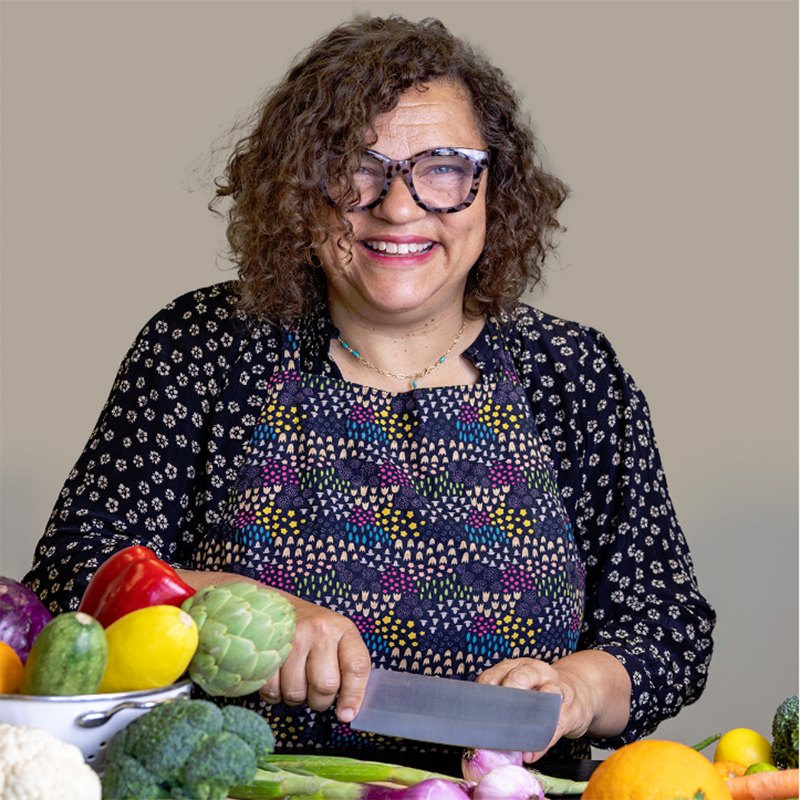 Chef Porsche Combash, a former instructor for our Holistic Chef Online Culinary Program, brings us a chocolate treat full of warming spices and healthy fats.
Keep reading to learn how to create Cacao Spice Truffles with Raspberry and Matcha Tea Dust.
Delicious and Blood Sugar Balancing Truffles
Just in time for fall, Chef Porsche is making these chocolate treats full of warming spices and healthy fats. Serve these delicious and blood sugar balancing truffles at your Halloween party to keep your guests festive and fit! Made with raw cacao powder, cinnamon, ginger, and cardamom they contain flavonoids which improve insulin sensitivity and reduce the risk of diabetes.
Plus, the coconut oil and coconut cream base counts toward your daily intake of healthy fats which reduce inflammation and keep you feeling fuller longer. These treats are appropriate for many specialty diets including keto, gluten-free, dairy-free, and vegan. And as if that's not enough, they are rolled in matcha powder, cacao nibs, and raspberry powder to boost your intake of cancer preventing antioxidants.
Enjoy all these best-tasting superfoods in one bite. Also, keep a batch in your fridge for a quick and healthy way to tame your sweet tooth.
Check out the recipe below.
Cacao Spice Truffles with Raspberry and Matcha Tea Dust
Recipe courtesy of Bauman College Holistic Chef Instructor Lizette Marx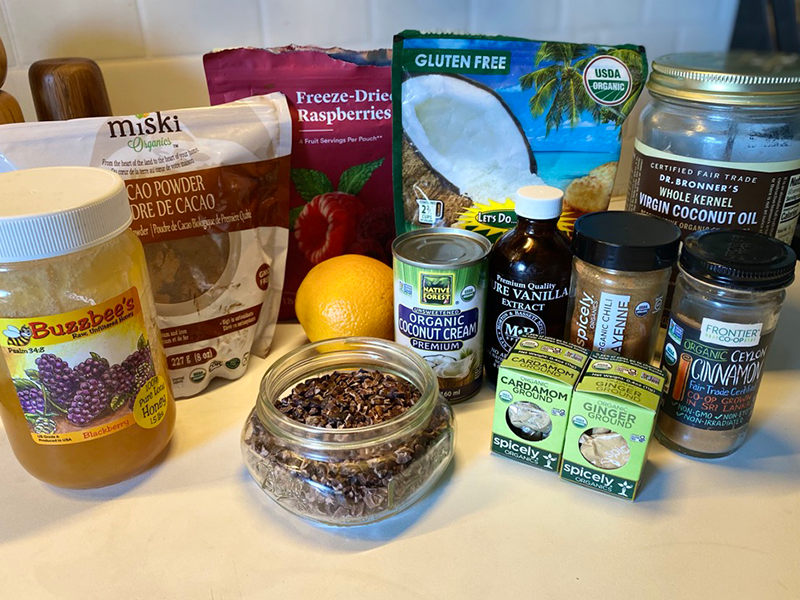 INGREDIENTS
1/4 c coconut oil
1/2 tsp cinnamon
1/2 tsp ginger powder
1/4 tsp cardamom
1/8 tsp cayenne pepper, (optional)
2 strips of orange peel
1 c unsweetened cacao powder
1/2 c coconut flakes, unsweetened, dried
1/2 tsp vanilla extract
1/8 tsp fine sea salt
1/4 c raw honey
1/2 c coconut cream, the thick cream from a can of coconut milk
1/4 c freeze-dried raspberries, crushed for rolling
2 Tbs unsweetened cacao, nibs
2 Tbs matcha powder, sifted
INSTRUCTIONS
In a small saucepan, melt coconut oil with spices, orange peel and ginger. Once the coconut oil is
melted, allow it to infuse with the spices for about 15 to 20 minutes. Remove the orange peel, stir the
spices thoroughly and set aside.
In the bowl of a food processor, pulse cacao powder with coconut flakes, until the coconut is more
finely ground.
Add melted coconut oil, vanilla, salt, honey, and coconut cream and process until the mixture is
smooth.
Transfer to a bowl and place in the freezer for about 15 minutes or until chocolate mixture firms
enough to roll into truffles.
While truffles are chilling, set up crushed freeze-dried raspberries, cacao nibs, and matcha powder
into separate bowls for rolling truffles
Roll chilled chocolate mixture into truffle balls about 1/2 to 1-inch in diameter. Divide truffles into
three batches, and roll each set into raspberry powder, cocoa nibs, or matcha powder for three different
flavored truffles. You can also roll the entire batch of truffles into each of the superfood toppings.

Store in an airtight container in the refrigerator. Before serving, allow truffles to come to room
temperature for the best flavor.
Have Work You Love
Get the details on how to pursue a career as a Holistic Chef through Bauman College's 12-month ONLINE culinary school! Contact us to connect with an Admissions Representative today.