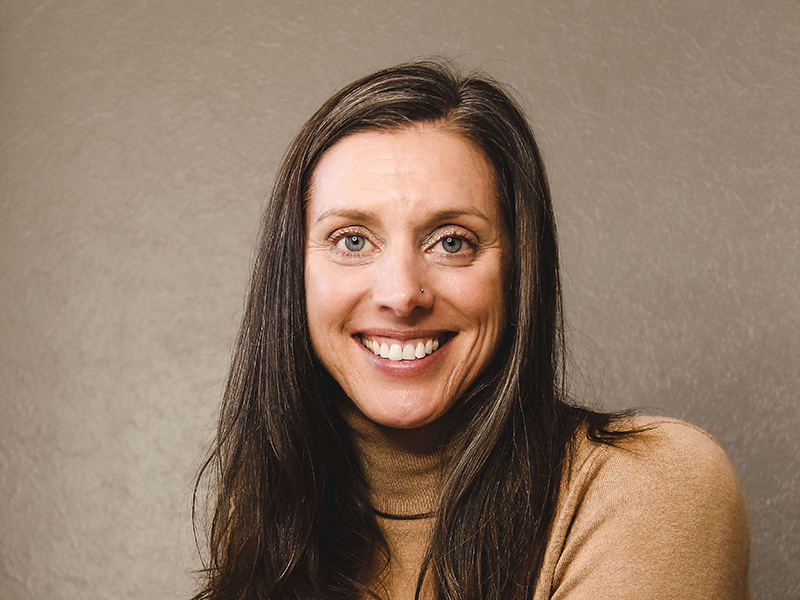 Dionne Detraz is a graduate of our Nutrition Consultant Program. Nearly two decades later, Dionne is also a Registered Dietitian Nutritionist, founder of Ground & Root Nutrition and she's partnered with a fellow Bauman College graduate to provide Seasonal Wellness Workshops.
Read about Dionne's journey in the world of holistic health and how her fulfilling career all began at Bauman College.
My Journey in the World of Holistic Health
I earned my Nutrition Consultant Certificate from Bauman College many years ago in 2003. I wanted to learn more about nutrition and healing from a holistic perspective. Bauman College provided a perfect blend of science with traditional healing strategies plus how to apply this knowledge in clinical practice. Bauman College gave me the foundation of how food and holistic strategies can support health and healing. They showed me that nature has all the answers we need and when people are empowered to go back to the basics they can thrive.
This program began my journey in the world of holistic health and healing. My time at Bauman inspired me to continue down this path and to become a leader in the cancer nutrition world. I was so inspired by everything I learned that I decided to go even deeper and became a Registered Dietitian Nutritionist. Blending the world of traditional nutrition therapy with the holistic and integrative strategies I learned at Bauman College allowed me to have a unique perspective & ability to serve patients in the medical world.
My Career Allows Me to Help People All Over the World

For the next 13 years I was able to blend these two worlds working for Kaiser Permanente & the University of California San Francisco Osher Center for Integrative Medicine. In 2016 my family and I decided to move abroad, to France, and I decided to venture into the online business world. Ground & Root Nutrition was born. Ground and Root Nutrition is where I've been working full-time for the last 6 years. I love that my career allows me the opportunity to help people all over the world and literally save lives with the information I'm able to share.
What started as a passion to teach people how to live an anti-inflammatory holistic life became focused entirely on cancer support after my father was diagnosed with Non-Hodgkins Lymphoma. Through his journey with cancer I learned so much about the power both integrative & functional medicine can have on cancer recovery & prevention by looking deeper at the root causes of cancer. This information is missing from the conventional oncology space and most patients do not know how much power they actually have in their healing.
It is my mission to empower cancer survivors to take a proactive role in their healing using holistic anticancer nutrition & lifestyle strategies to enhance their recovery and reduce their risks for recurrence. One of the ways we do this is by teaching our clients how to turn their kitchen into a healing apothecary.
I Teamed up with Another Bauman College Graduate
Almost 2 years ago I teamed up with another Bauman College Graduate, Jennifer Caroff from Food Soulutions; whom I found through the Bauman College Directory. I knew her training and education would be in alignment with mine and that she could help our clients elevate their cooking knowledge.
Over this last year we've been offering "Seasonal Wellness Workshops" online where we teach about the health benefits of living in sync with the seasons while incorporating Ayurvedic principles & seasonal whole foods. Jennifer then provides a live cooking class showing everyone how to implement those suggestions in the kitchen.
I Can't Imagine a More Fulfilling Career
I am incredibly grateful for the path Bauman College provided me and continues to provide by connecting me with other like-minded wellness professionals. I can't imagine a more fulfilling career than being able to help people optimize their health and ultimately give them the greatest gift of all. I also love the flexibility of what you can do with this education…so many possibilities. A day doesn't go by that I'm not 100% grateful for the work I get to do.
Connect with Dionne by visiting her website, www.groundandroot.com. Also find her on Facebook and Instagram.
Have Work You Love
Get the details on how to become a Holistic Chef or Nutrition Consultant through Bauman College's ONLINE programs! Contact us to connect with an Admissions Representative today.