Whether you're 20+ years old or have been working in your profession for 20+ years, you never stop learning. Meet one of Bauman College's newest students in the Nutrition Consultant Online Program, Pamela McField, RN.
I am a registered nurse with over 20 plus years of experience in the healthcare field, an entrepreneur who is creating opportunities for other healthcare professionals, supporting individuals, and organizations through philanthropic engagement. In my business, we provide intravenous medical treatments for individuals who have acute and chronic conditions. These conditions usually arise from genetic abnormalities causing pain, inflammation, weakness, and abdominal discomfort. When I heard about Bauman College's Nutrition Consultant Online Program, I thought this would be a great information for myself and I could share this information with my clients. Clients could learn addition information to assist them in promoting health and wellness by learning about optimal nutrition, lifestyle changes, and behavioral modifications.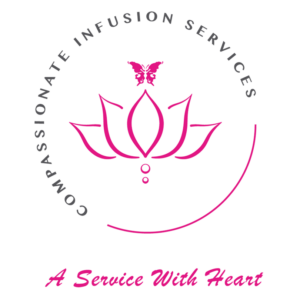 I own Compassionate Infusion Services. A home infusion business, that provides intravenous medications to clients in their homes. We are expanding to provide IV hydration and vitamin therapy. What I love most about my career, is seeing my clients thrive! When I became an infusion nurse, I did not know how the medications would affect the clients. After providing infusions to several clients for over a year, I noticed a tremendous change. They were happy, enjoying life with family, traveling and their spirits were uplifted. Many of the clients felt good about themselves and were ready to continue experiencing life. This made me happy, knowing that I am helping people live their best life and this is why I love my career.
Wellness and education are a partnership. These partners create a culture of wellness and awareness that permeates the world. As a healthcare provider, I am always learning and sharing. I love being a nurse and assisting others to live their best life. Becoming a Nutrition Consultant will provide me with additional knowledge to share with clients, provide a well-rounded view of nutrition and its effect on the body, and inspire and empower clients to become more aware of healthy food choices and maintaining healthy habits. I love learning and I am excited to learn about eating for health. Eating for health is a necessary lifestyle choice to improve the wellness and health of those we serve.
The advice I would offer someone interested in pursuing a career in holistic nutrition is just do it! The learning experience and the information you will receive is a game changer! You will learn new things about nutrition and how it relates to every aspect our life. The staff at Bauman College are supportive and want you to succeed.
Have Work You Love
Get the details on how to become a Holistic Chef or Nutrition Consultant through Bauman College's ONLINE programs! Contact us to connect with an Admissions Representative today.